Hello, friends. I hope you are all enjoying your weekend! Today, I am sharing three fast and easy cards using the new Simon's Snow Globes Collection from Spellbinders and Simon Hurley. They were quick to make because I did something that I don't do very often – I made them clean and simple. No embellishments. No embossing. No shimmer or shine. Nothing extraneous. I just had fun die cutting and sticking with this bold color palette.
I have a new video on YouTube sharing how I made these cards. For today's video, you can CLICK HERE to view on YouTube or watch it below.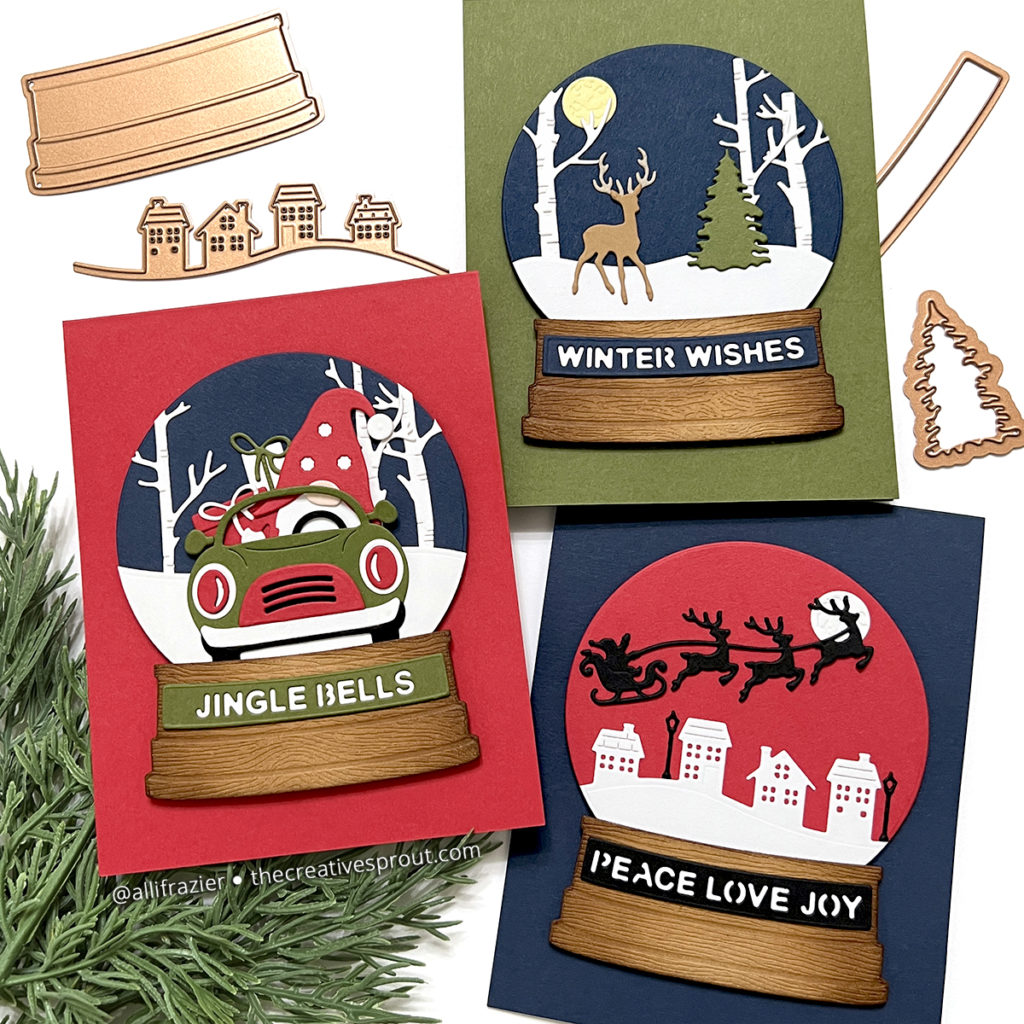 Note: all supplies are linked to multiple sources in the thumbnails at the end of this blog post.
For all of my cards today, I used two die sets from the collection – the main set called Simon's Snow Globe and another set called Woodland Scene. There is also a Nativity Scene and a Snowman Scene that are part of the collection, and Spellbinders offers all of these sets in a bundle at a discount price.
My intention before I starting creating these cards was to make three different kinds of shakers. These die sets really lend themselves well to shakers, and I had all sorts of ideas for doing that! But, as soon as I started die cutting with these colors and seeing the contrast between the red and the white on my first card, I just wanted to let the die cuts speak for themselves. I was very tempted to add some pine branches or something around the sentiments, as well as some white gel pen details to create the illusion of snow on each of the globes. But, I restrained myself! The only thing "extra" that I did was to ink blend the bases for all three snow globes, and I even questioned doing that. But, I do love that they look like wood bases.
This first card is the one I started with, and it is also the reason why I decided to go clean and simple. Even though you don't normally see a red sky, I just loved the contrast between the white and red, especially against the navy card base. As I mentioned before, I ink blended the base with some brown Distress Inks. I used Woodgrain Paper from Memory Box, and I love how the ink blending really brings out the grain! I pulled elements from both die sets – the moon and the sentiment come from the Woodland Scene. I think the reindeer pulling Santa in his sleigh is just the perfect sized die, and I know I will be using this a lot in the future on other Christmas cards!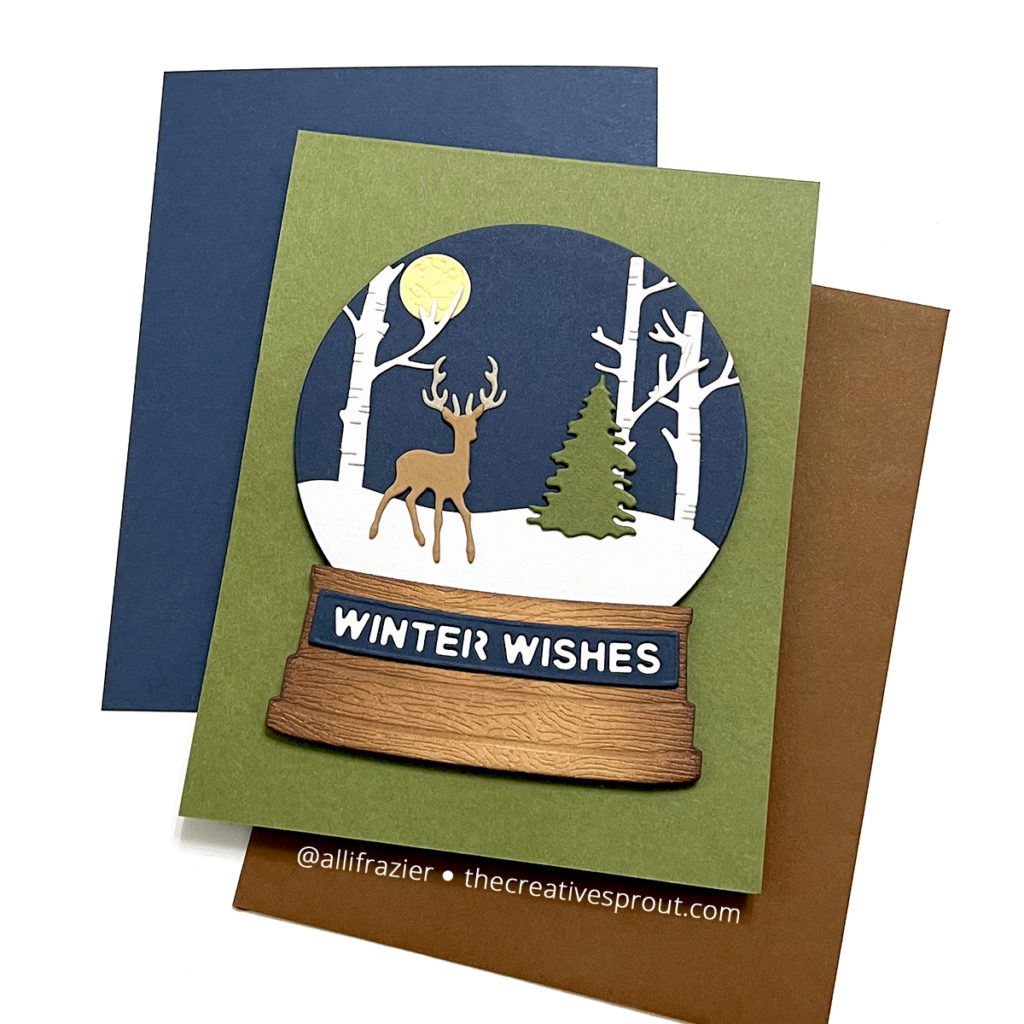 My second card features a serene setting using the dies from the Woodland Scene set. There is a die in this set that would have given my green tree more dimension and interest, but again, I wanted to stick with straight die cutting and smooth, clean card stock. This is a great masculine holiday card!
My last card is perhaps the least clean and simple because there are a lot of details with the car, the gnome and the presents. But still, I stuck with the color palette and just did basic die cutting. I used the Gnome Drive Holiday set to decorate this snow globe. The small, red present in front is from that set, but the tall, white present in back comes from the Shopping Spree set. I just love this this little guy!
I hope these projects put a smile on your face today! Leave me a comment and let me know which snow globe is your favorite. Do you think I should have added some "snow" with a white gel pen? It's never too late! As always, I appreciate you visiting my blog and YouTube channel.
Wishing you all a crafty day,
Allison
SUPPLY LIST
Note: External links on my blog may contain affiliate links. This gives me the opportunity to earn a small commission when you click on the links and place an order. This comes at no additional cost to you. Thank you so much for your support! You can see more information on my Affiliate Disclosure page.