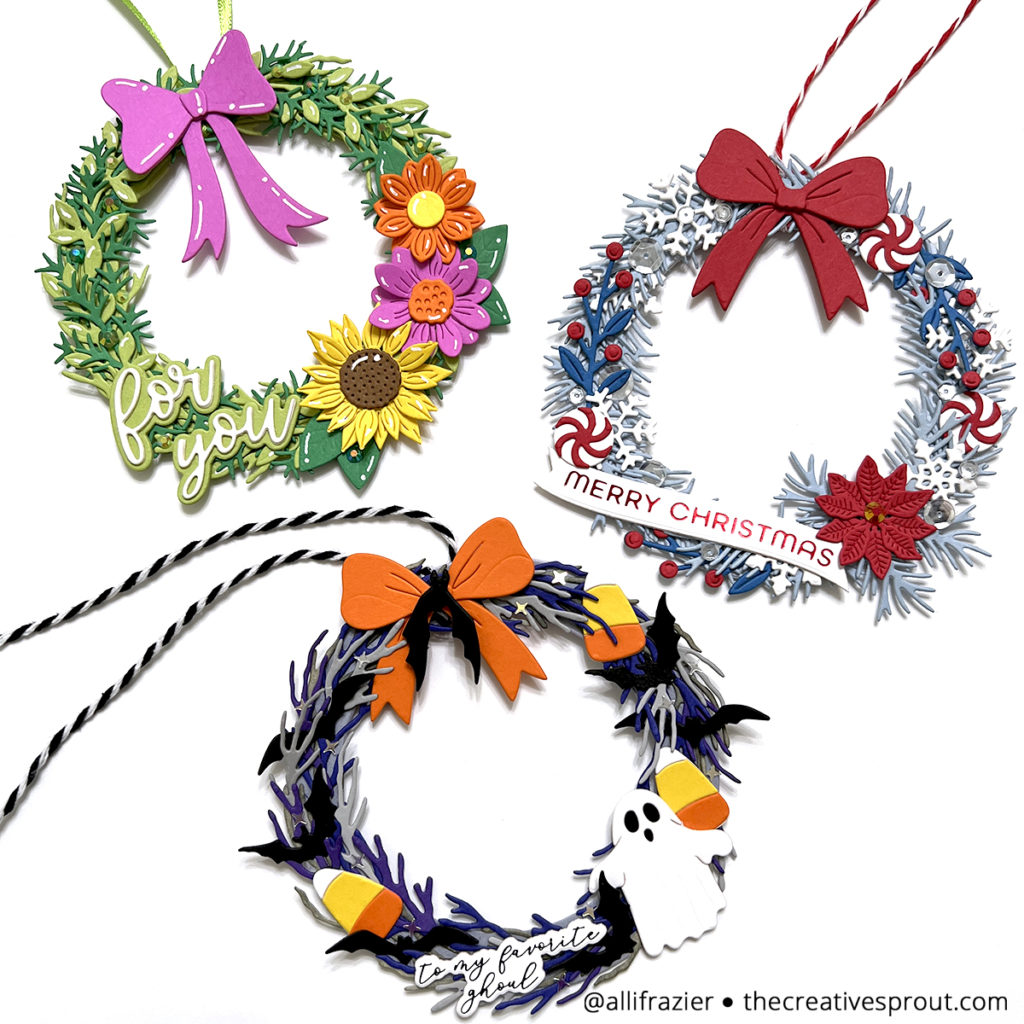 Hello, friends. I hope you are all doing well! I have a fun project to share with you today using the new Beautiful Wreaths Collection from Spellbinders. I figured there was no better use for a wreath collection than to make actual wreaths. Well, they're a bit smaller than actual wreaths, but they make the cutest tags! Or ornaments. OR, they can easily be added to a card.
I have a new video on YouTube sharing how I made these tags. For today's video, you can CLICK HERE to view on YouTube or watch it below.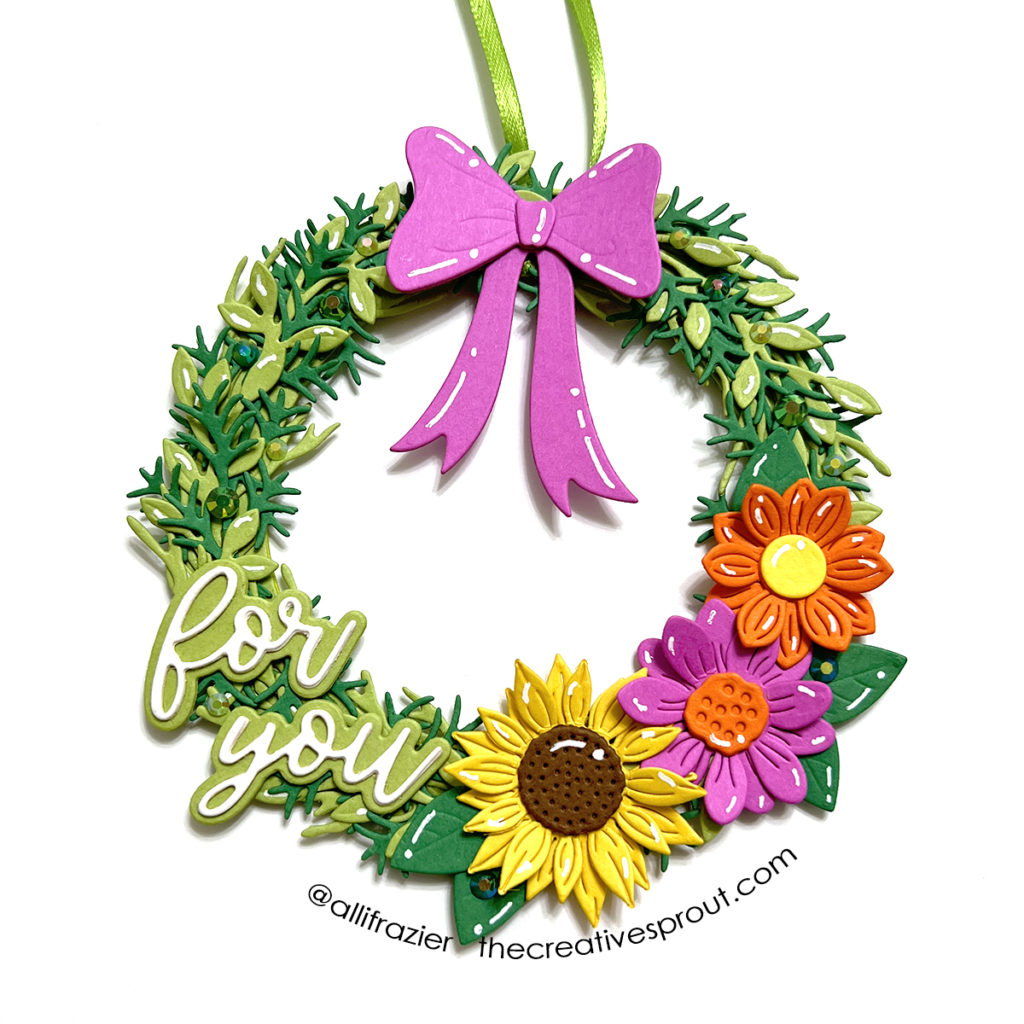 Note: all supplies are linked to multiple sources in the thumbnails at the end of this blog post.
For all of my tags today, I started out with a basic wreath shape, which I made using circle dies from the Fluted Classics Circles Die Set. Any nesting circle die set would work. If you have a die in your stash that creates a circle frame, then you have a head start! If you watch the video and wonder why I went through the trouble of matching up my white "wreaths" with the colored ones that I cut out, it's because I like to use my inexpensive white paper for stacking purposes. There's no reason to waste my more expensive colored card stock. When my white layers don't match up perfectly to my top layer, whether it's for these wreaths or for other projects, I just pull out a marker and color the sides of the white die cuts.
My first wreath/tag uses the main or "base" set of this collection – the Build-A-Wreath Die Set. I did add a little bit of foliage from my Petite Floral Potpourri Die Set. There is a set in this collection called Garden Wreath Add-Ons, which has a lot of different foliage that you can add to your wreaths – I just don't have that set yet. The "for you" sentiment dies come from the new Serenade Sentiments Die Set.
My second wreath/tag uses the Halloween Wreath Add-Ons Die Set. This is probably my favorite set. It has so many fun dies, like candy, a ghost, a witch hat, bats, a "happy halloween" sentiment, etc. It's just a great set to have if you don't already have basic Halloween dies. I didn't use a lot of the larger dies in the set for my wreath, but check out the card at the end of this post where I do use some of those dies! The "foliage" on this wreath is from that "base" Build-A-Wreath set, and the sentiment is from the Sentiments of Wonder Betterpress Plate & Die Set. I hot foiled it with black foil.
My last wreath/tag uses the Christmas Wreath Add-Ons Die Set. This is a HUGE set with a lot of large dies. I only used the snowflakes and poinsettia on this tag. Again, the foliage comes from the "base" Build-A-Wreath set. The blue stems with the berries, as well as the peppermint candies, come from the Parcel & Post Christmas Decorations set. The sentiment comes from the Comfort & Joy Sentiments Hot Foil Plate & Die Set. I used red foil.
You might remember some gift bags that I made last month, one of which used the Dancin' Figgy Pudding die set. Well, he really wanted to dress up as Frankenstein for Halloween, and I couldn't say no! I made the little knobs on the side of his head using the end of the candy cane die from the Parcel & Post Christmas Decorations set. You have to get creative with Halloween costumes, right? The rest of the dies on this card are from the Halloween Wreath Add-Ons Die Set. I made the background with the Spider Web Background BetterPress Plate. I hot foiled that plate with white opaque foil.
I hope these projects put a smile on your face today! As always, I appreciate you visiting my blog and YouTube channel.
Wishing you all a crafty day,
Allison
SUPPLY LIST
Note: External links on my blog may contain affiliate links. This gives me the opportunity to earn a small commission when you click on the links and place an order. This comes at no additional cost to you. Thank you so much for your support! You can see more information on my Affiliate Disclosure page.