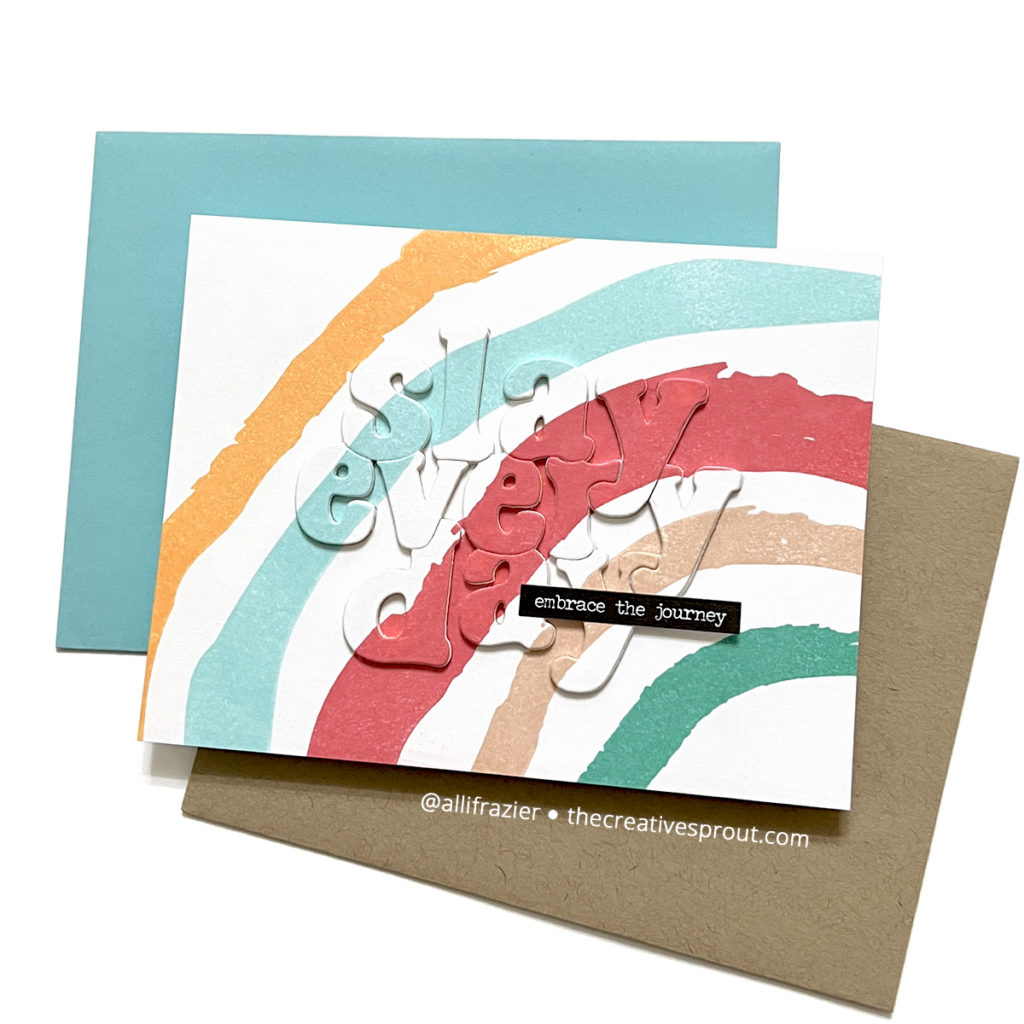 Hello, friends! I am back with another post and video using the new Painted Rainbow Cling Stamp from Simon Says Stamp. I promised in my last video that I would use this stamp in more of a "rainbow way." Well, it may not be traditional rainbow colors, but you can substitute whatever colors you want with this pull-apart cling stamp! I have a video showing the really easy eclipse technique I did with this card. You can view that below or go directly to YouTube.
Note: all supplies are linked in the thumbnails at the end of this blog post.
I made this background with the Painted Rainbow stamp over a week ago, but I let it sit while I waited patiently for this Slay die to be shipped to my house. I've been wanting this die, and this card gave me the perfect excuse to finally buy it!
For the colors, I used the following Pinkfresh Studio Ink colors: Apricot, Ocean Breeze, Passion Fruit, Warm Buff, and Aquamarine. I have been feeling the retro vibes lately, so that's where this color scheme came from.
My subsentiment comes from Tim Holtz's Small Talk Ideaology Stickers.
I hope this card put a smile on your face today. Be sure to check out all of the other goodies and inspiration from the new Dear Friend Release! As always, I appreciate you visiting my blog today.
Wishing you all a crafty day,
Allison
SUPPLY LIST
Note: External links on my blog may contain affiliate links. This gives me the opportunity to earn a small commission when you click on the links and place an order. This comes at no additional cost to you. Thank you so much for your support! You can see more information on my Affiliate Disclosure page.