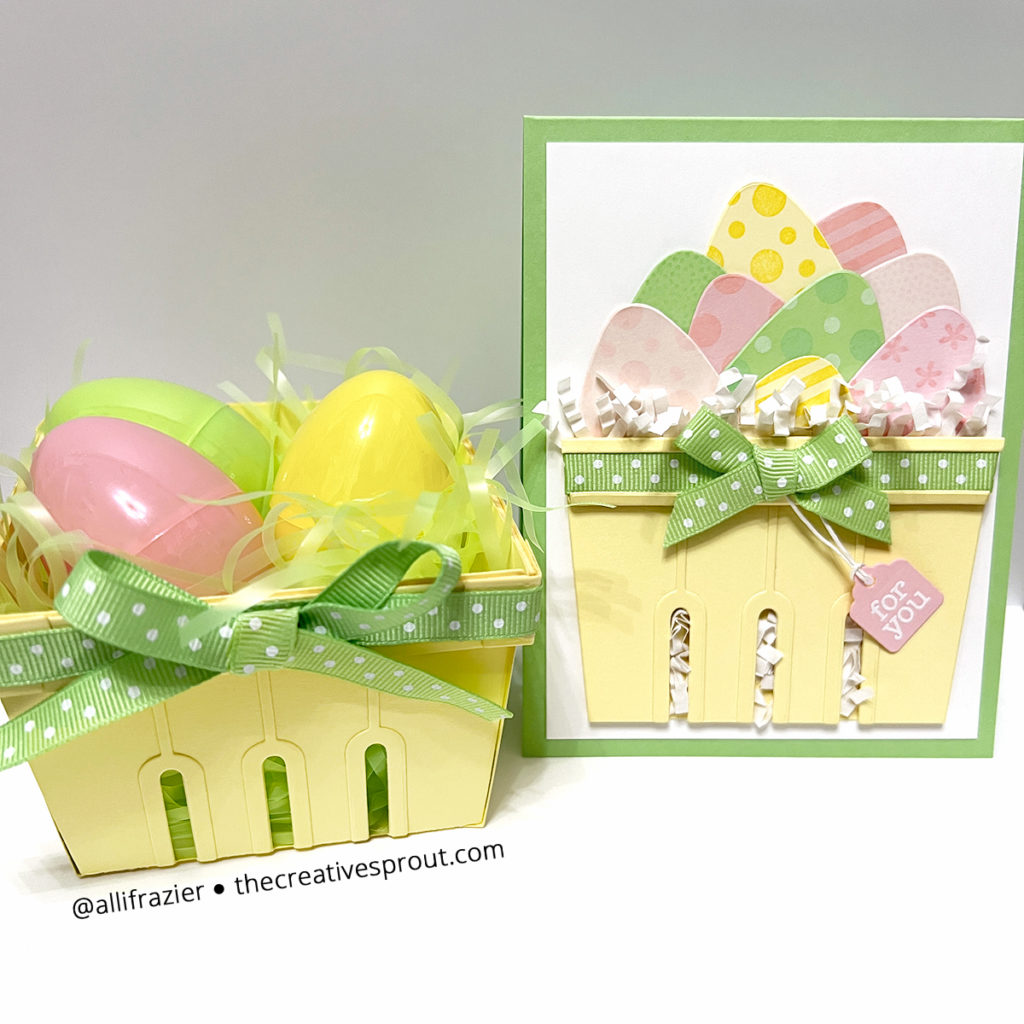 Hello, crafty friends! I hope you are all doing well. Happy Daylight Savings…said no one ever. I have been looking at a clock all day that was never changed, and wasn't that a surprise! I was at least able to pull together my second YouTube video this weekend. I had made a little Easter basket last week out of the 3D Berry Box Die from The Stamp Market, and I wanted to recreate it on a card. I actually have made a card using this die before (click here to see that one), but this card was more challenging. You'll have to watch the video to find out why!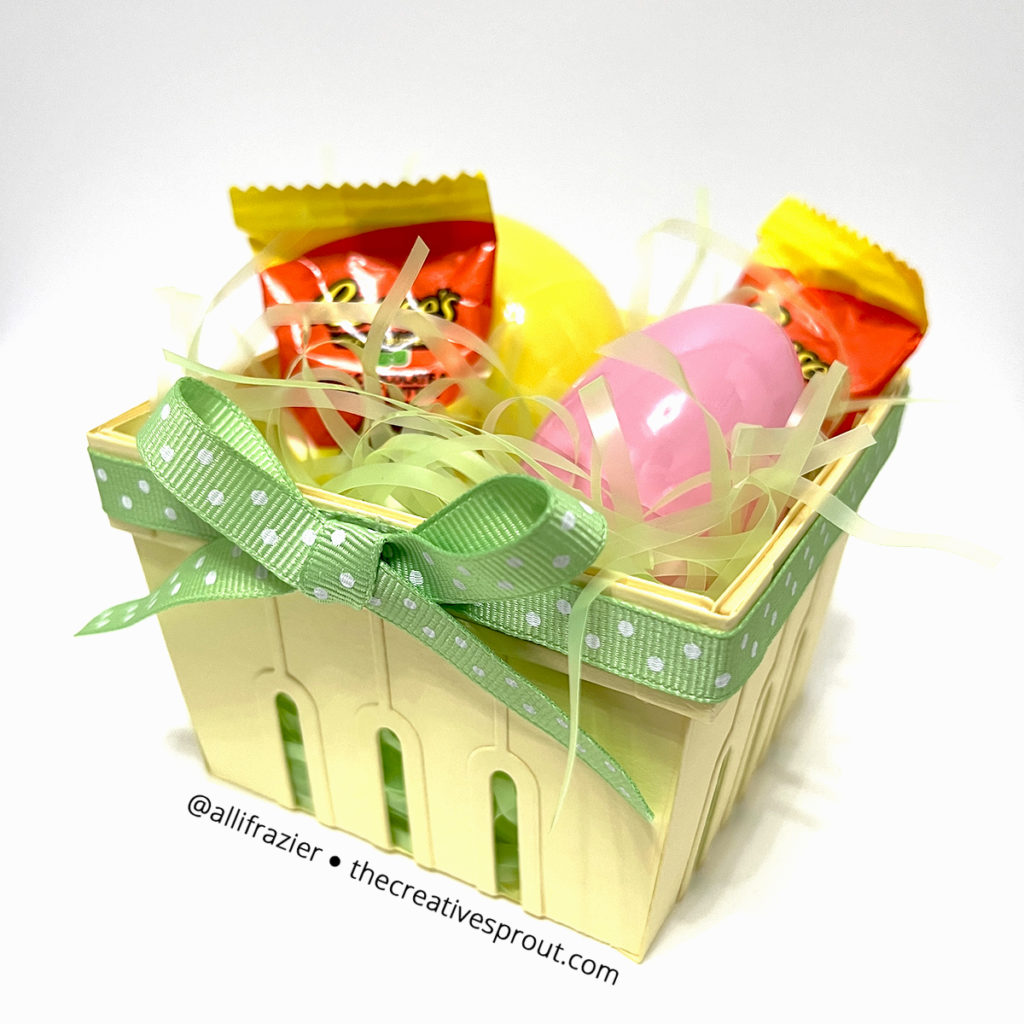 Making the Basket
Note: all supplies are linked to multiple sources in the thumbnails below.
Because my video shows all of the steps, I'm going to keep my blog post brief. The basket/box was really easy to make. Of course, it took me so long to finally finish up the matching card, that the Berry Box Die went out of stock at The Stamp Market before I was done. If you are interested in this die, all you have to do is click on the "Notify Me" button on the product page, and they will notify you when it's back in stock.
You can watch the video below or on YouTube:
Making the Card
The card was a bit challenging for a couple reasons. One, because I'm weird and I just had to have it look like the little basket that I made. Two, because I don't have any egg dies in my stash, other than one that was way too large. And three…Easter basket filler is not my friend. From the plastic green stuff that I used in the basket to the white paper stuff that I used on the card. Just, no.
One thing that may have been easy to miss in the video is which inks I used to color my eggs. With the exception of the light pink eggs, for which I used Ballet Slipper ink from Pinkfresh Studio, I used Distress Oxide Inks to stamp the designs on my eggs. I used Cracked Pistachio for the green, Saltwater Taffy for the pink, and Mustard Seed for the yellow.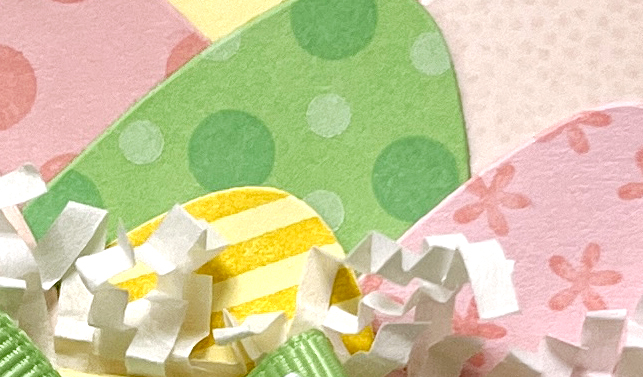 I hope these little projects put a smile on your face. And if they don't, then maybe the little bit of humor I added to the video will! I know that I at least smile when I see a piece of Reese's candy. Leave me a comment and let me know what your favorite Easter candy is.
Wishing you all a crafty day,
Allison
SUPPLY LIST
Note: External links on my blog may contain affiliate links. This gives me the opportunity to earn a small commission when you click on the links and place an order. This comes at no additional cost to you. Thank you so much for your support! You can see more information on my Affiliate Disclosure page.