Hello, friends! I finally joined the Pop-Up craze! I am normally not much of an interactive card maker, but this die set from Lawn Fawn is so fun and has endless possibilities. I paired it with a digital stamp that I just bought from Jane's Doodles. This is a special stamp because the proceeds all go to Yana Smakula in support of Ukraine.
Supplies
Lawn Fawn – Platform Pop-Up die set
Jane's Doodles – Home Digital Stamp
Waffle Flower – Twine & Bows die set
Making the Card
I am not going to go much into the process of making the pop-up elements because there are endless videos on YouTube showing you how to make them. Here is the video that Lawn Fawn put out to introduce the product – it shows all the steps. The hardest part in making this specific card was coloring the images, so that tells you something! I colored the images with my Copic markers.
I take that last part back – the hardest part of this card was deciding between using the grass die or the hill die that comes with the pop-up set. I initially adhered hill die cuts to my center tabs. Then I changed my mind and added grass, but that was after I had already added the little house and trees. I added a second, shorter layer of grass because I wasn't thrilled with the first. It's a bit of a hot mess, if I do say so myself, but that's okay. Since this is my first pop-up, I have learned to take a little bit more time to decide exactly what I want to adhere to those tabs!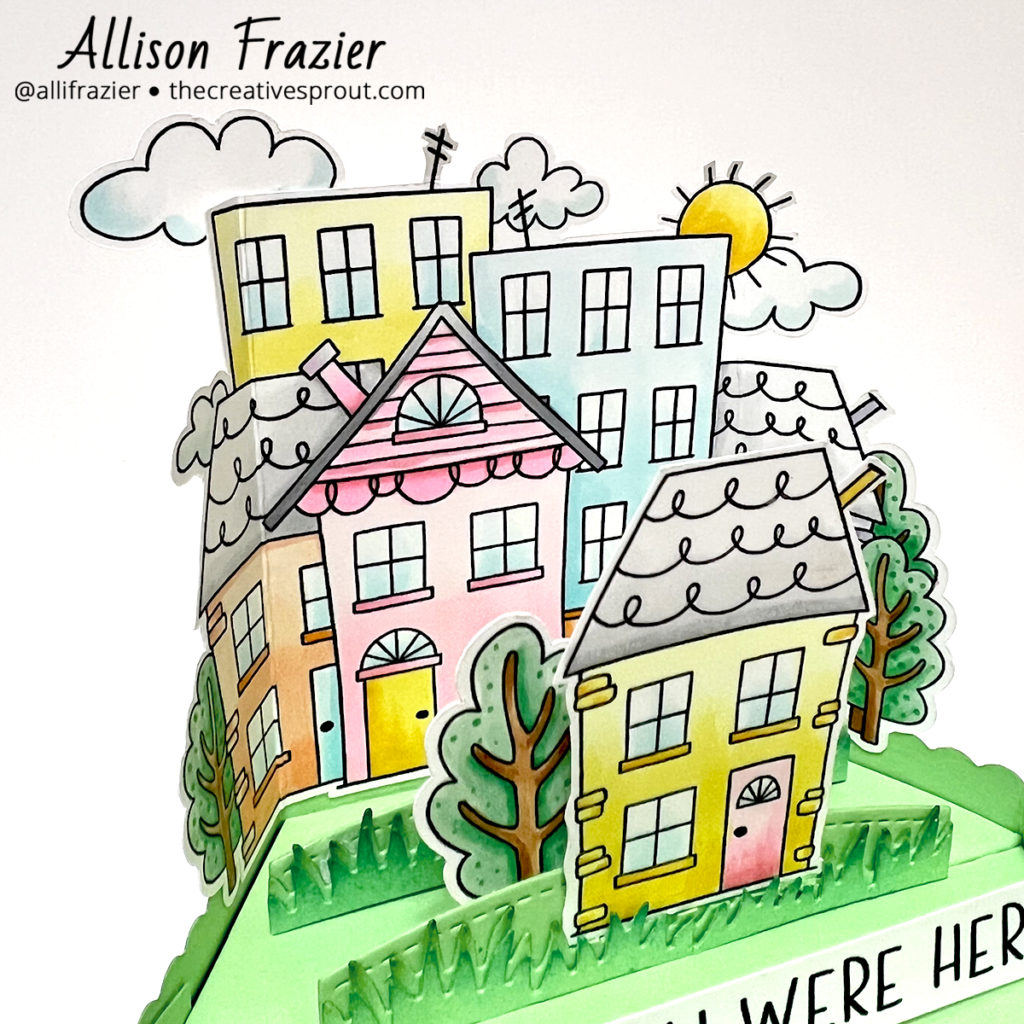 You'll notice in the photos that I made a score line down the sides of the Jane's Doodle image. I matched those score lines to the platform so that it would nestle inside properly. Basically I used this stamped image in place of the Add-On die that Lawn Fawn sells.
I love how this card folds up and fits into an envelope. Such a fun surprise for the recipient when they take it out!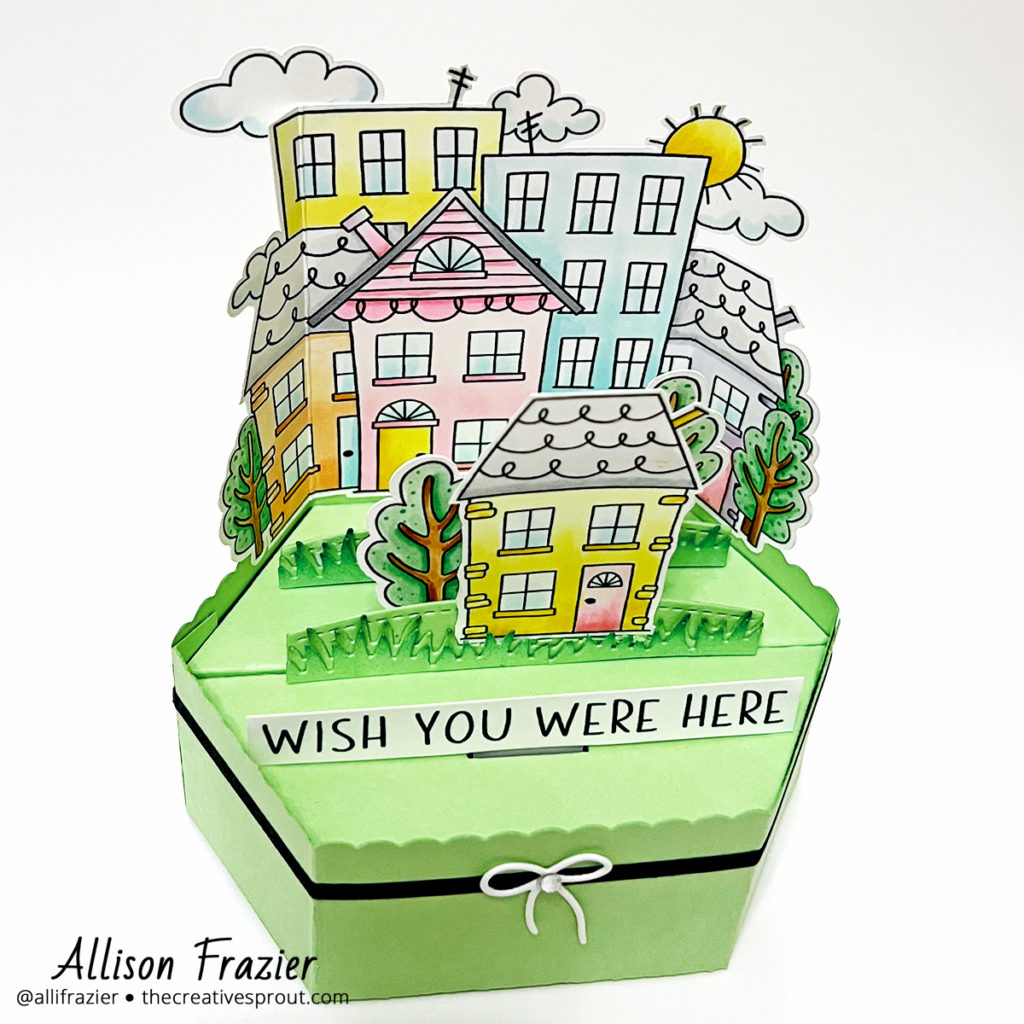 The Lawn Fawn set does come with dies that create a ribbon and bow to finish off the platform. I just used two thin strips of black card stock that I cut on my trimmer and then added a sweet little bow from Waffle Flower. I also added one of the sentiments from the digital stamp set to the front tab. It happened to fit perfectly!
That's it for today. Thanks for joining me, and I hope this card brought a smile to your face!
Wishing you all a crafty day,
Allison
Note: External links on my blog may contain affiliate links. This gives me the opportunity to earn a small commission when you click on the links and place an order. This comes at no additional cost to you. Thank you so much for your support, as this helps me bring you more content.