Hello, crafty friends! I am back with some more inspiration using the February 2022 Stamps and Dies Kit from Club La-La Land Crafts.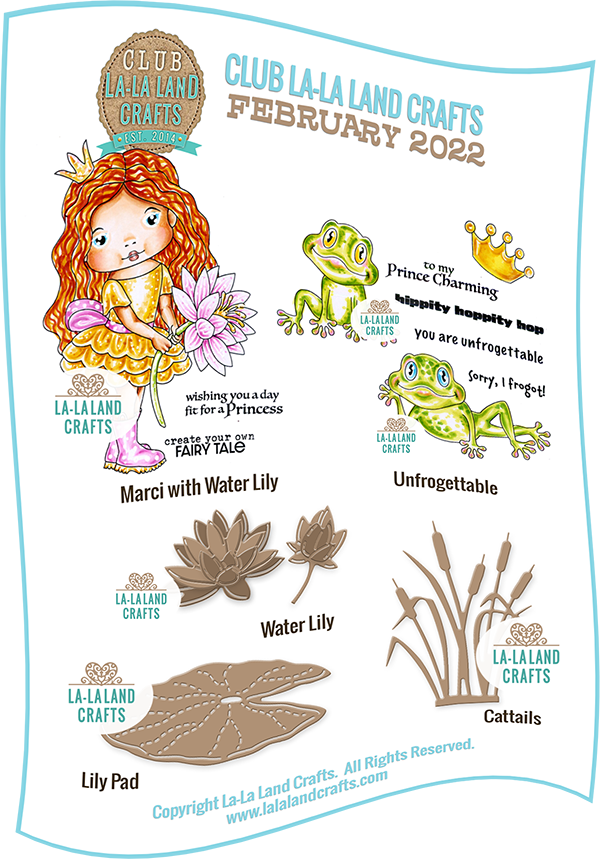 Club La-La Land is a monthly subscription featuring exclusive coordinating stamps and/or dies. Each month you'll receive a package with a kit based upon your choice: Stamps and Dies, Stamps only, or Dies only. You will also get step-by-step project tutorials from the Club La-La Land Crafts Design Team as part of your subscription.
Click here for more information on the Club Kit Subscription
For my first card today, I very much had Ukraine on my mind. So, I kept my palette to blues and yellows and used the water lily dies to make a sunflower. I love using dies in unexpected ways, and while this wasn't that far from the original design, I love how it turned out. I chose not to add a sentiment – sometimes a card can speak for itself.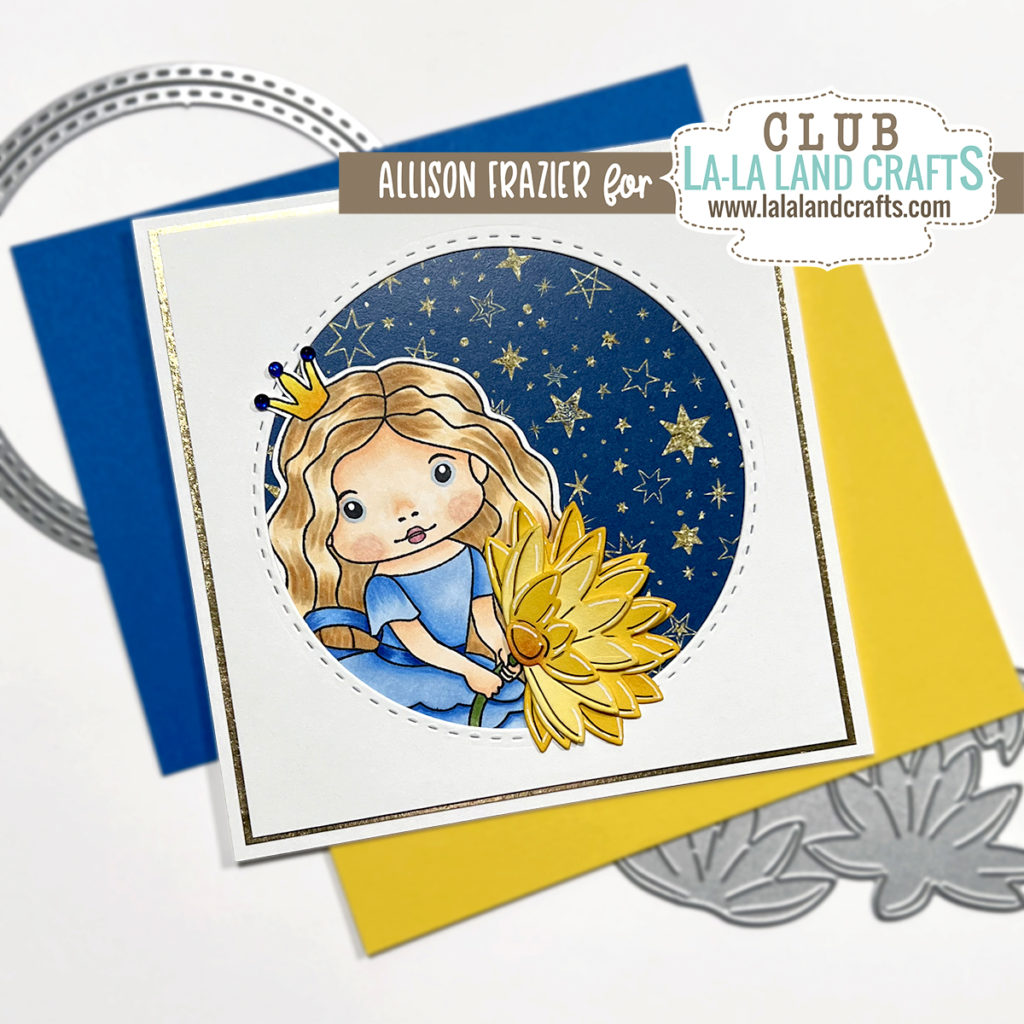 Additional products used:
Copic Colors:
Copics:
Skin: E000,00,02
Cheeks: R20
Lips: R85,83,81
Eyes: B91
Hair: E50,51,53,55
Dress: B21,24,26,29,32
Stem: YG63,67
Crown: Y13,15,17
For my second card, I turned one of the adorable frogs into a tree frog. Not sure that tree frogs would be anywhere near a lily pad, but that's okay! I just love the looks of them – I find them fascinating!
Additional product used:
Build-a-Frame Stitched Large Die
Zig Clean Color Real Brush Markers:
Frog: 040,047,041,032,023,070,052
Lily Pad: 040,047,041
Cattails: 040,041,023,070,052
Thanks so much for joining me today. Make sure to visit the Club La-La Land Crafts blog to see the amazing projects from the rest of the design team. Also, make sure to check out the main La-La Land Crafts website to see all of the amazing products available.
Wishing you all a crafty day!
Allison
Note: External links on my blog may contain affiliate links. This gives me the opportunity to earn a small commission when you click on the links and place an order. This comes at no additional cost to you. Thank you so much for your support, as this helps me bring you more content.