Hello, crafty friends! Today I am sharing the Valentine's card that I made for my husband. We used to love traveling a lot, especially to more adventurous places. And then we had kids. Lucky for my kids, though, we can now blame the pandemic for our lack of travel. Still…a girl can dream. I have this ambitious dream of going to Antarctica. Not sure it will ever happen in real life, but I made it happen with this card. If you haven't noticed, I tend to create cards using products from more than one company. Today's mashup is brought to you by The Greetery and Sunny Studio.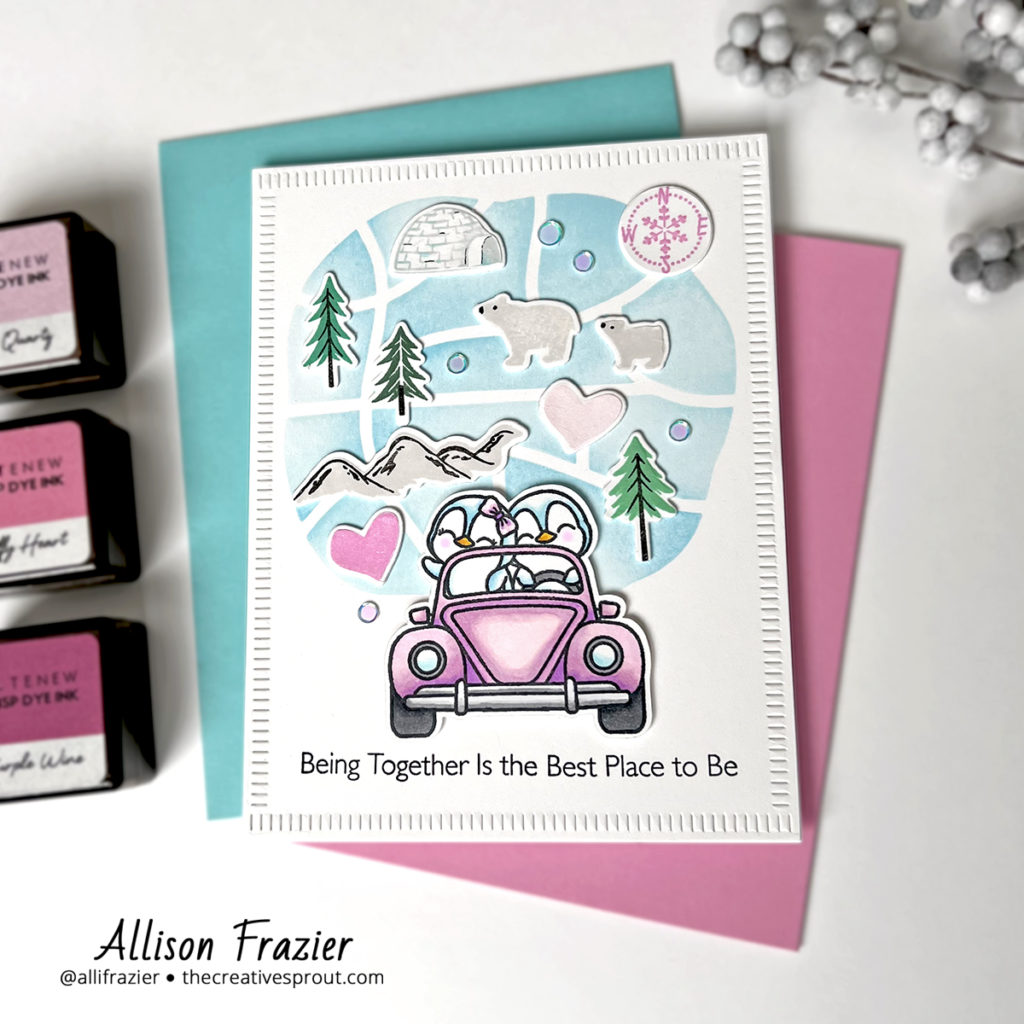 Supplies
The Greetery – Destination Map Stencils
The Greetery – Destination Stamp Set
The Greetery – Destination Die Set
The Greetery – Destination North Pole Stamps
The Greetery – Destination North Pole Dies
Sunny Studio – Passionate Penguins Stamp Set
Pinkfresh Studio – Premium Dye Inks
Pinkfresh Studio – Blanket Stitched Rectangles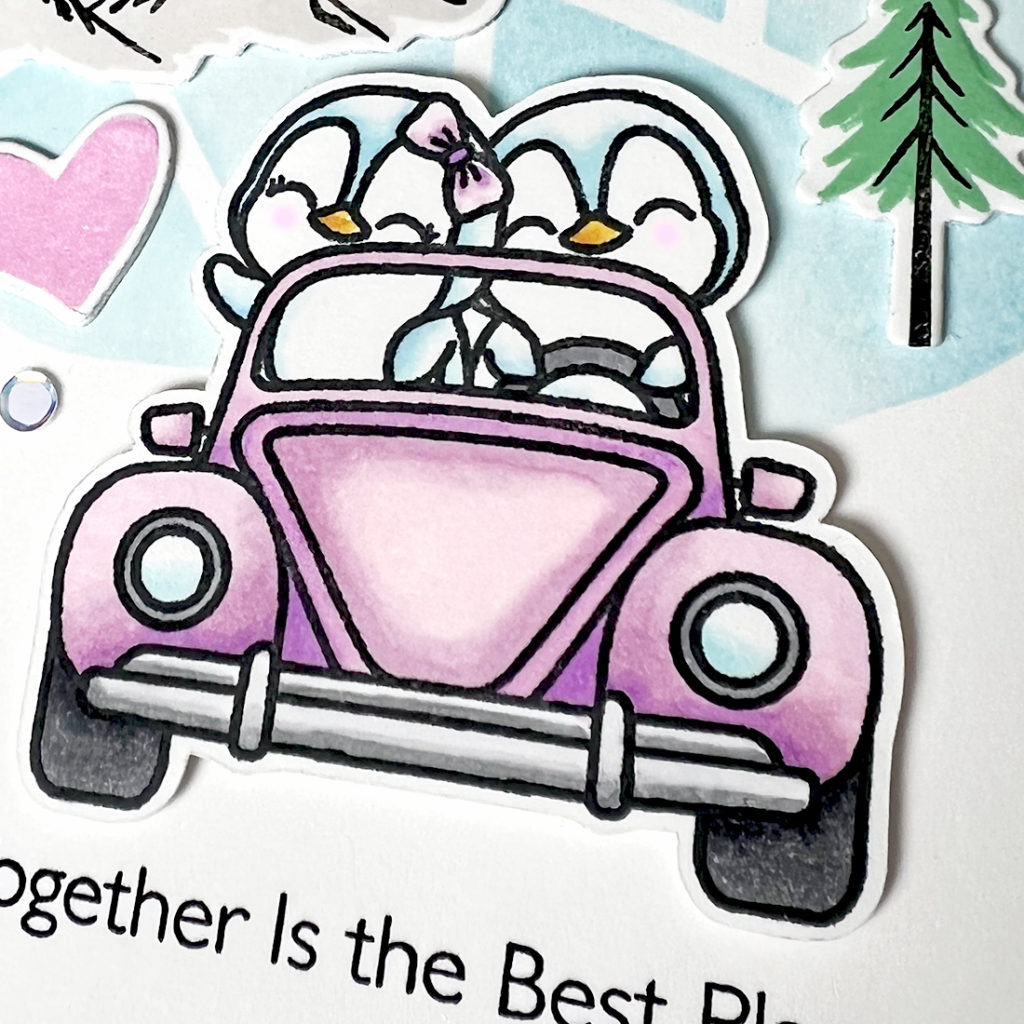 This card came together pretty easily. I stamped and die cut the little images from The Greetery sets. I colored the adorable penguins with my Copic markers. I ink blended the stencil background with two of my favorite blue Pinkfresh Studio inks – Sky Blue and Summer Shower. I was searching all through my stash for the perfect sentiment and finally settled on this one from My Favorite Things. I feel like I didn't buy this set "Happy Camper" that long ago, and it's already retired. Shocking! One day, I'm going to make a card without a retired stamp – I promise. In the meantime, I am sure you have the perfect sentiment in your stash, too.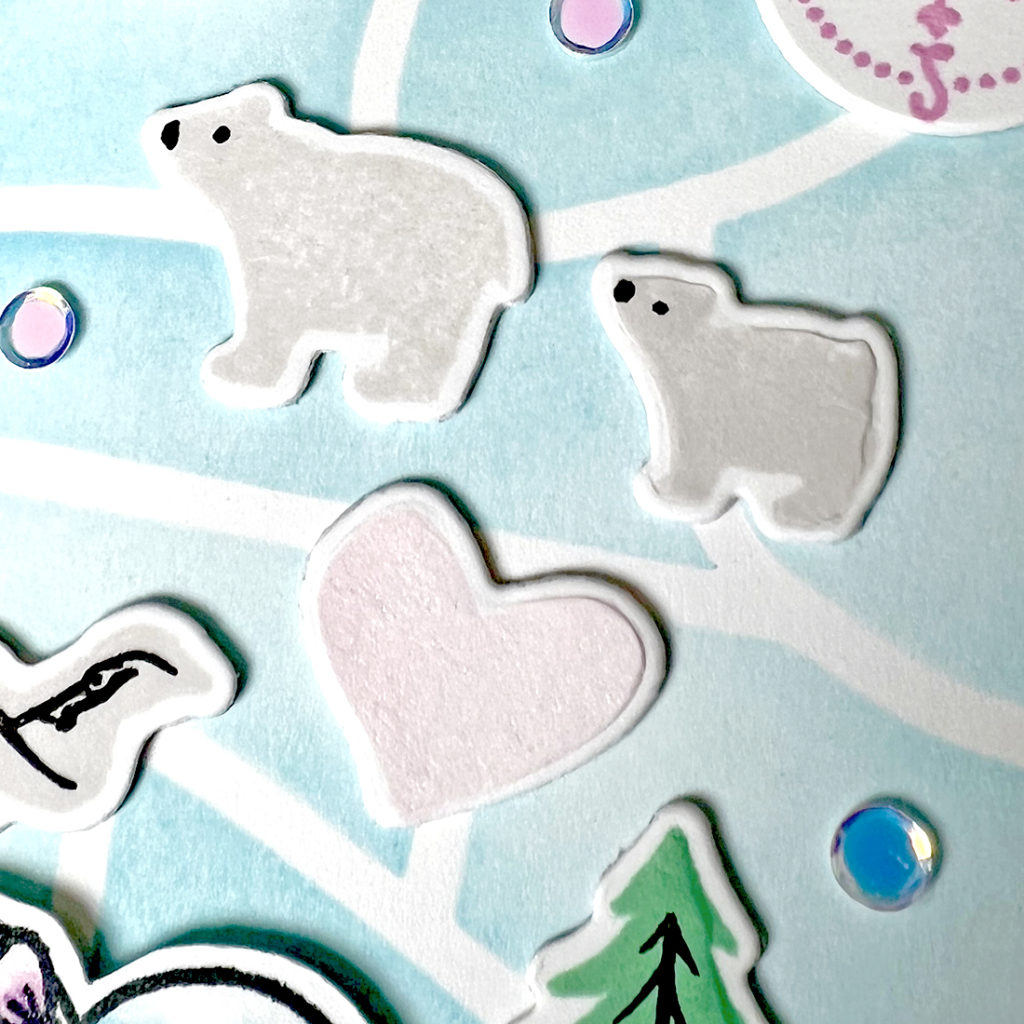 By the way, I'm a bit obsessed with The Greetery right now. I really just want to buy ALL of their things. Speaking of buying, my most recent purchase was this Blanket Stitched Rectangle set from Pinkfresh Studio. I love how it frames this card!
That's it for me today. Thank you so much for joining me, and I'll see you next time!
Wishing you all a crafty day,
Allison
Note: External links on my blog may contain affiliate links. This gives me the opportunity to earn a small commission when you click on the links and place an order. This comes at no additional cost to you. Thank you so much for your support, as this helps me bring you more content.