Hello, Friends! Today I am sharing two more cards featuring the January 2022 Stamps and Dies Kit from Club La-La Land Crafts. This kit continues to be so much fun to play with.
Club La-La Land is a monthly subscription featuring exclusive coordinating stamps and/or dies. Each month you'll receive a package with a kit based upon your choice: Stamps and Dies, Stamps only, or Dies only. You will also get step-by-step project tutorials from the Club La-La Land Crafts Design Team as part of your subscription.
Click here for more information on the Club Kit Subscription
For my first card, I had more fun playing with Marci's clothes. Last time, I created a tie-dye look with Copic markers. This time, I paper-pieced her sweatshirt and gave her some tube socks. I love the 70's vibe. Raise your hand if you used to hit the roller rink on the weekends when you were a kid. I may have just dated myself, but that's okay. Those were good times!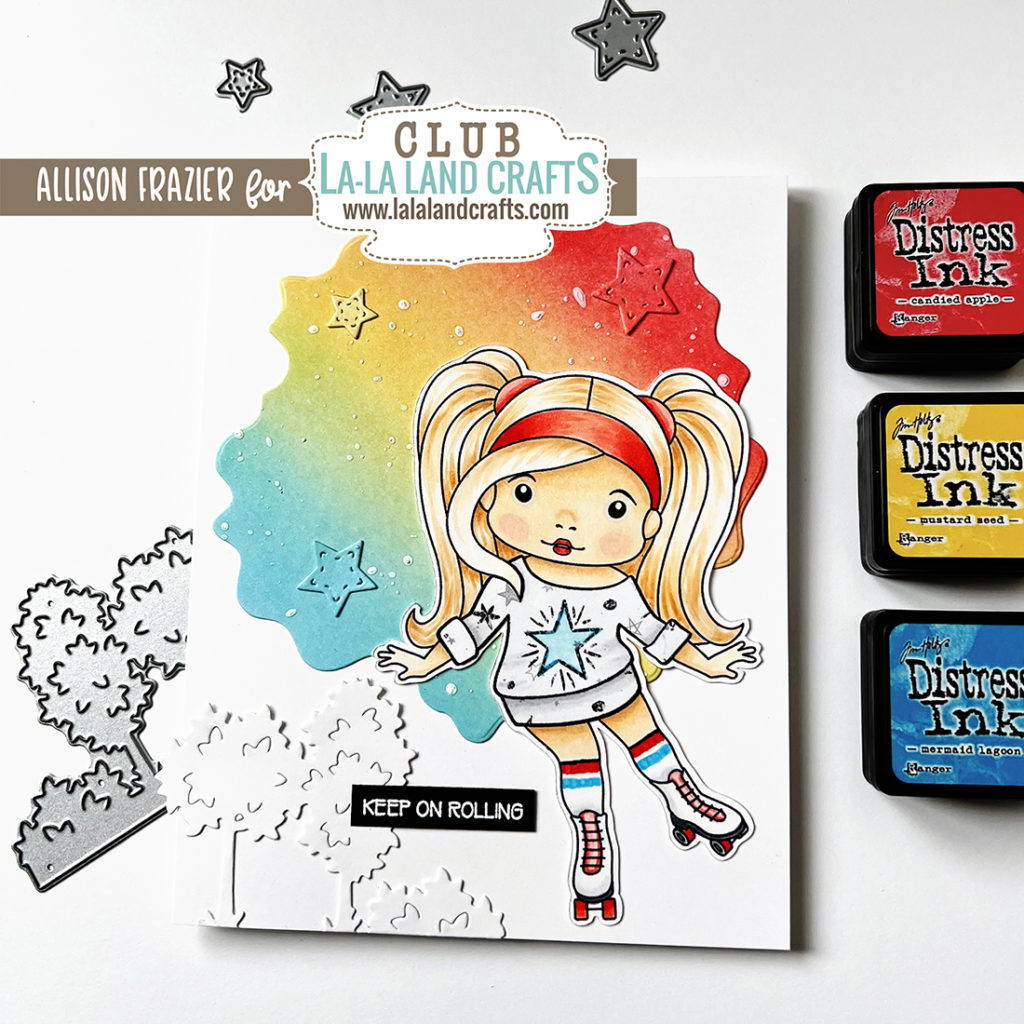 Additional products used:
Copic Colors:
Skin and Hair: E50,51,53
Cheeks: R00
Lips: R20,22,24
Shirt: B00,02 N0,2
Socks: R24, B02, N0, N2
Hairbands: R20,22,24
Skates: C00,1,5 R20,22,24
For my second card, I wanted to create a night scene because…raccoons! I am just head over heals in love with this Starry Night Paper Pack. I used one of my fluorescent colored Zig Clean Color Real Brush markers to highlight some of the stars.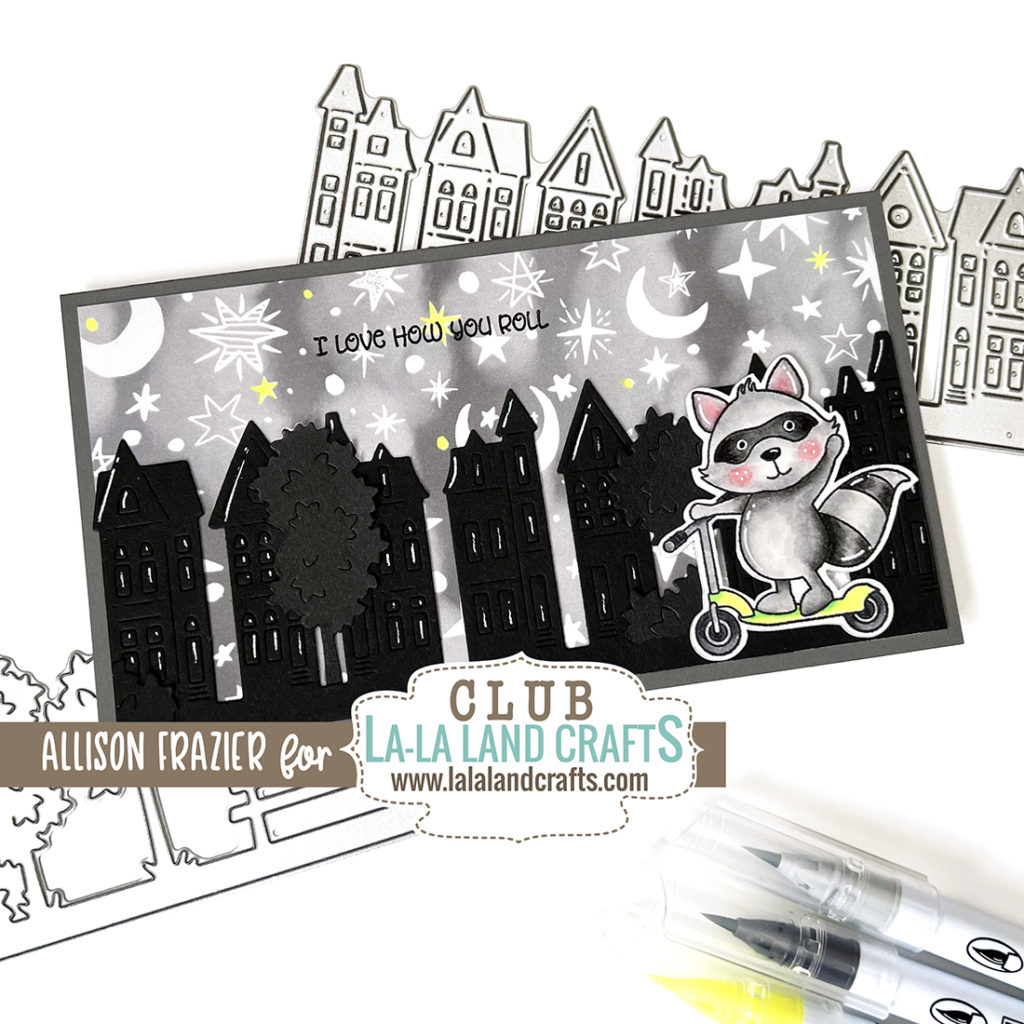 Additional products used:
Zig Clean Color Real Brush Markers:
Raccoon:
091, 094, 095, 021
Skateboard:
090, 091, 001, 004
Thanks so much for joining me today. Make sure to visit the Club La-La Land Crafts blog to see the amazing projects from the rest of the design team.
Wishing you all a crafty day,
Allison
Note: External links on my blog may contain affiliate links. This gives me the opportunity to earn a small commission when you click on the links and place an order. This comes at no additional cost to you. Thank you so much for your support, as this helps me bring you more content.