Hello, Everyone! I am super excited to be back as a guest designer for Club La-La Land Crafts. Today we are revealing the August 2021 Stamps and Dies Kit, and it's amazing!
Club La-La Land is a monthly subscription featuring exclusive coordinating stamps and/or dies. Each month you'll receive a package with a kit based upon your choice: Stamps and Dies, Stamps only, or Dies only. You will also get step-by-step project tutorials from the Club La-La Land Crafts Design Team as part of your subscription.
Click here for more information on the Club Kit Subscription
The August kit has an Alice in Wonderland theme, and it will blow you away. Sign up by August 31, 2021 to get the kit!
My first project with the August kit is this outrageous slimline card featuring the mischeivous Cheshire Cat. You might want to put your sunglasses on for this one, folks – LOL. These guys were just begging for some googly eyes, and the one at the bottom is popped up on an action wobbler.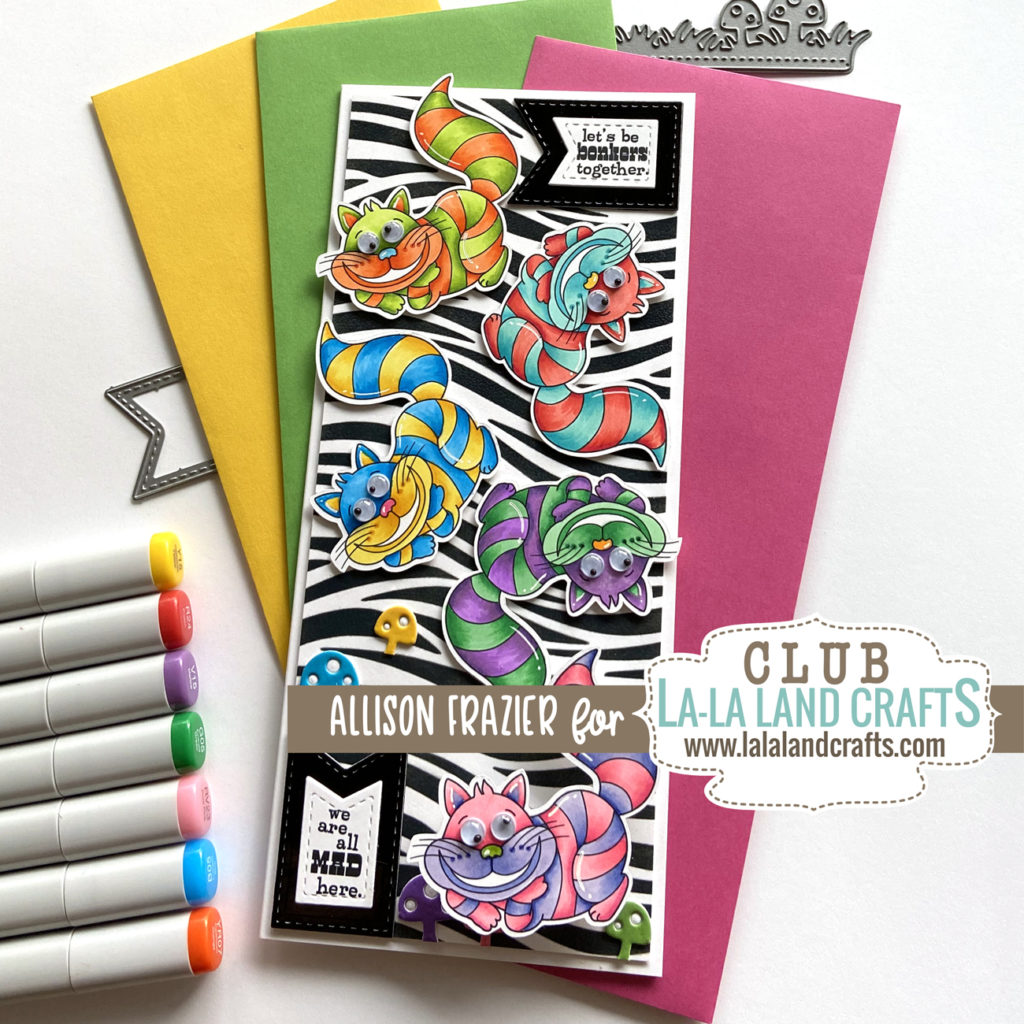 Additional products used:
Copic Colors:
1) YG01,03,17, YR02,07,09, BG02 (nose)
2) R22,24,29, BG11,45, Y15 (nose)
3) Y13,15,17, B02,05,06, RV25 (nose)
4) V04,15,17, YG41, G05, G17, YR04 (nose)
5) BV00,02,13, RV21,23,25, YG01 (nose)
My second project features the gorgeous Marci in Wonderland…with a little twist. When I was little, I used to think her name was Allison Wonderland, and I felt really special sharing her name. So this is me, in one of my favorite color combos. And yes, it always seems like I run late for everything these days. I blame my kids – ha!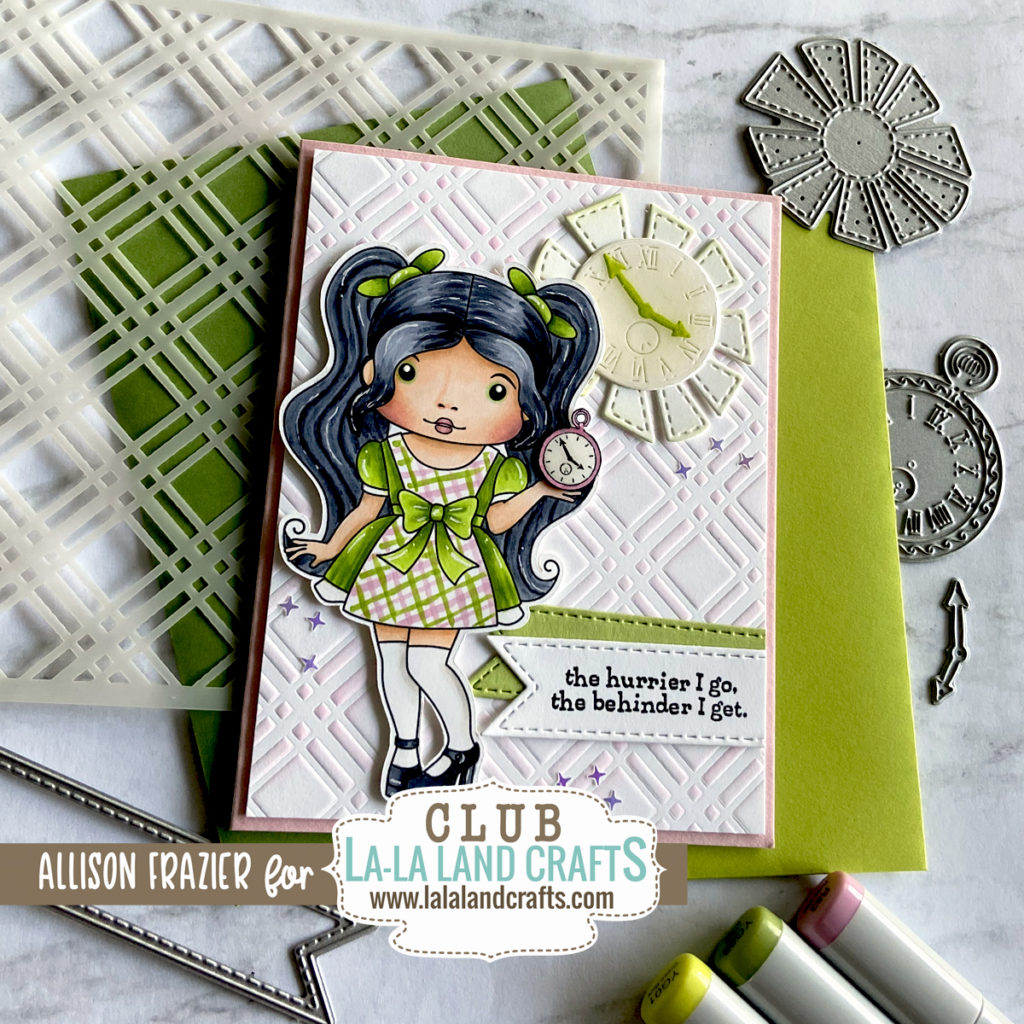 Additional products used:
Daisies on My Mind Layering Stencil
Copic Colors:
Skin E000,00,53
Cheeks E04, R20
Hair C1,3,5,7
Lips E04, R30, R81
Eyes G12, YG01
Dress YG01,3,17 R81
Bows YG01,3,17
Shoes C3,5,7,9
Socks W00,W1
Pocket watch R83
Wishing you all a crafty day!
Allison
Note: External links on my blog may contain affiliate links. This gives me the opportunity to earn a small commission when you click on the links and place an order. This comes at no additional cost to you. Thank you so much for your support, as this helps me bring you more content.