Hello, Everyone. Today I am sharing this fun card that spins! This pinwheel design comes from the new Kaleidoscope Stencils 360°™ from Penguin Palace.
There are two opposing cutout patterns on the Kaleidoscope Stencil. When used in the traditional/expected way, the Kaleidoscope stencil creates a slightly different pattern. I chose to use just one side of the stencil with a turning interval of 30°. I used a rainbow of Distress Ink colors, and I think the design turned out really pretty. I cut it out with a large circle die and was ready to call it done. See below for my original card design.
As I was getting ready to adhere everything together, my husband walked by and said, "It would be cool if it spun." So, of course I had to attempt it! Since this was the first time making a spinning card, I searched around the internet and found what I think is probably the easiest method. It starts out with cutting a hole in the middle of the front flap of the card base with a small circle die.

Next, you create the spinning mechanism. Cut a slightly larger circle out of the same color card stock as your card base. On top of this, glue a smaller stack of circle die cuts. I used about 6 circles in my stack. These circles are smaller than the hole in the card base.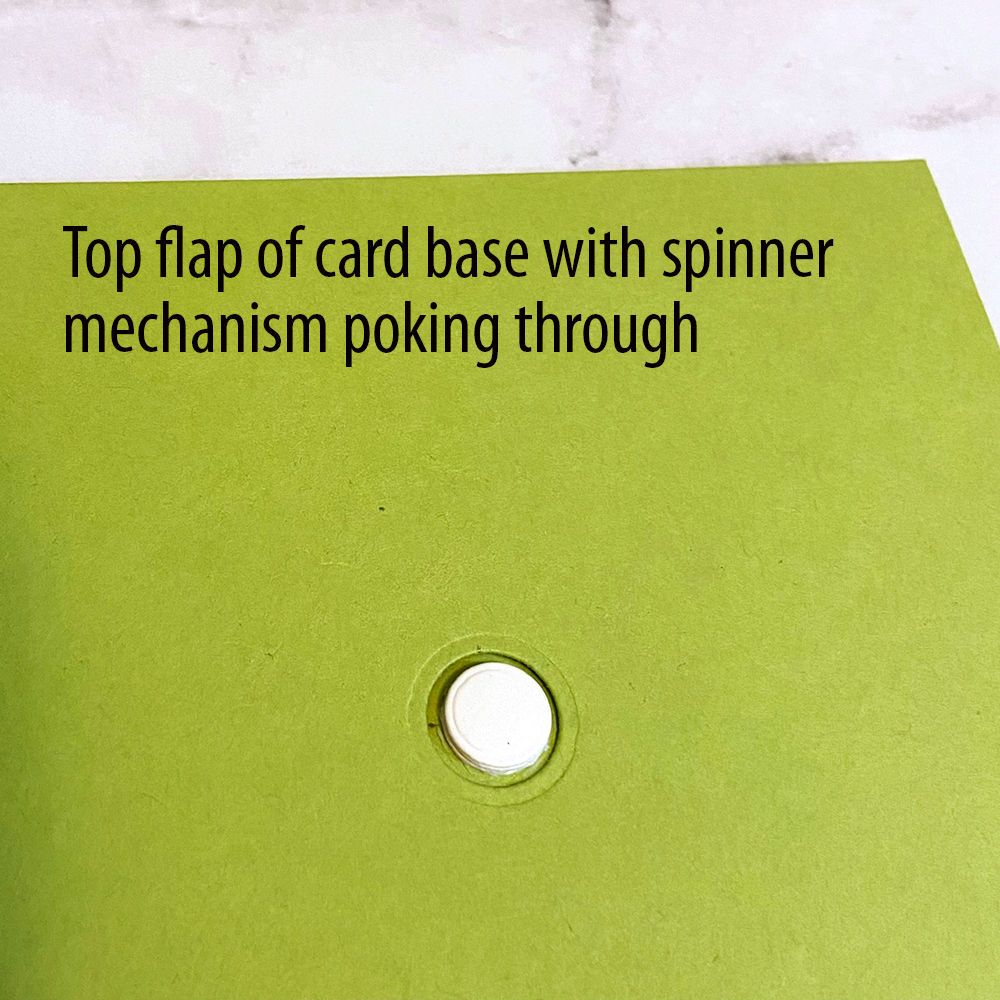 Insert the spinning mechanism so that the stack of circles is poking out of the hole on the front of the card base. Put some glue on the top of this stack and adhere a larger circle diecut to it. This completes the mechanism.
All I had to do next was glue my design on top of that largest circle on the front of the card base. But first I decided that, if it was going to spin, then it really should be shaped like a pinwheel. So, I cut away the white spaces around the edge of my original circular design, and I just love how it turned out.
To finish the card, I added some clear sparkling sequins and a round sentiment from Simon Says Stamp. The card is so fun to spin, and I loved learning something new.
Thanks for joining me today. Be sure to check out all of the adorable products in the Penguin Palace online shop.
Wishing you all a crafty day!
Allison
Note: External links on my blog may contain affiliate links. This gives me the opportunity to earn a small commission when you click on the links and place an order. This comes at no additional cost to you. Thank you so much for your support, as this helps me bring you more content.