Hello, Everyone! Today I am sharing this funny card featuring products from Penguin Palace.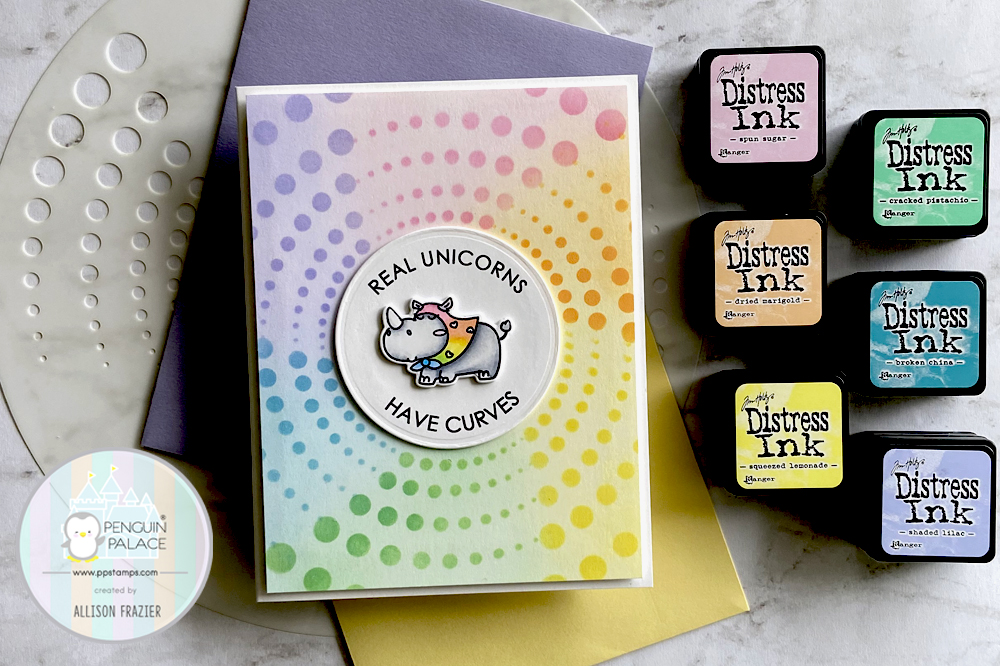 Do You Like Humorous Cards?
I do! I think they're the greatest way to put an instant smile on people's faces. Sure, I love making floral cards, sentimental cards, etc. But there's just something about "being cheeky" once in awhile, right? I have been wanting to highlight this adorable rhino ever since the "Beautiful Africa" set came out. I just love her little scarf. I searched the internet to see if I could find any rhino-related puns, and I somehow ran across this sentiment on some shirts and mugs. I just had to use it!
Making the Card
I started by making a background with the Waterspout Stencils 360°™, which is quickly becoming one of my favorite stencils. I used a piece of Bristol Smooth card stock and Distress Oxide inks with the stencil. I lined up my stencil in the 8″ Guide Ring™ and inked one side with pink and the other side with green. I then rotated it 60° and inked one side with orange and other side with blue. I rotated it

60° again to ink my final colors, yellow and purple. I did clean my stencil between each rotation, which was quick and easy.
Once I was finished with the stencil, I added some soft blending with the same colors, this time with regular Distress Inks. I have really been loving this effect lately with stencils, especially with rainbow colors.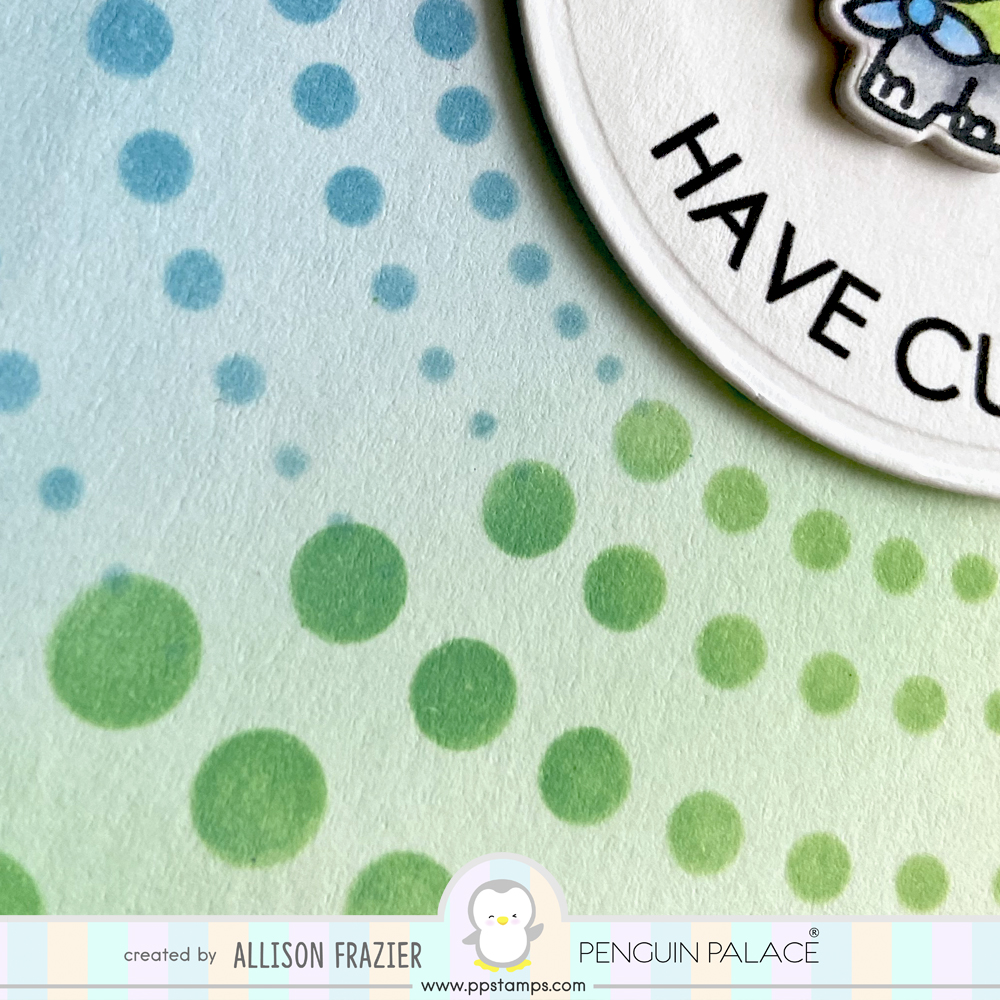 To create my sentiment, I first decided how big my circular center feature needed to be in order to fit the rhino but not cover up too much of the background. I tested out a few circular dies and decided on a 2.5″ circle. Using Photoshop, I created an image file that was 2.5″ square and then created the sentiment to match the curves of a circle. I then printed it out on Neenah 80# card stock and cut it with the circular die.

Finally, on to the star of the show! I stamped the rhino with Memento Tuxedo Black ink onto Neenah 80# card stock, colored her with Copic Markers and cut it out with the matching die. I popped her up onto the circle and then popped the circle up on the panel, which I adhered to a white A2 card base.
I'll be honest – I just LOVE this card 🙂 I hope it gives you a chuckle. Thanks so much for joining me today. Be sure to check out all of the fun products in the Penguin Palace online shop.
Wishing you all a crafty day!
Allison
Note: External links on my blog may contain affiliate links. This gives me the opportunity to earn a small commission when you click on the links and place an order. This comes at no additional cost to you. Thank you so much for your support, as this helps me bring you more content.