Hello, friends! I hope you're having a great weekend. Today, I am sharing my thoughts and experience with the new shader plus brushes from Waffle Flower. I also have several new products to share from their new November '23 release. If you love cats and/or books, you will absolutely love this release!
WAREHOUSE MOVING SALE!
Before jumping into the cards and shader brushes, I wanted to make you aware of a HUGE warehouse moving sale that Waffle Flower is having from Nov. 5 – Nov. 14, 2023. TONS of items are 40% off – no code required. The sale price will be reflected in your cart. CLICK HERE to get to the moving sale!
For today's cards, I have a new video to share with you. You can view that below or head directly over to YouTube.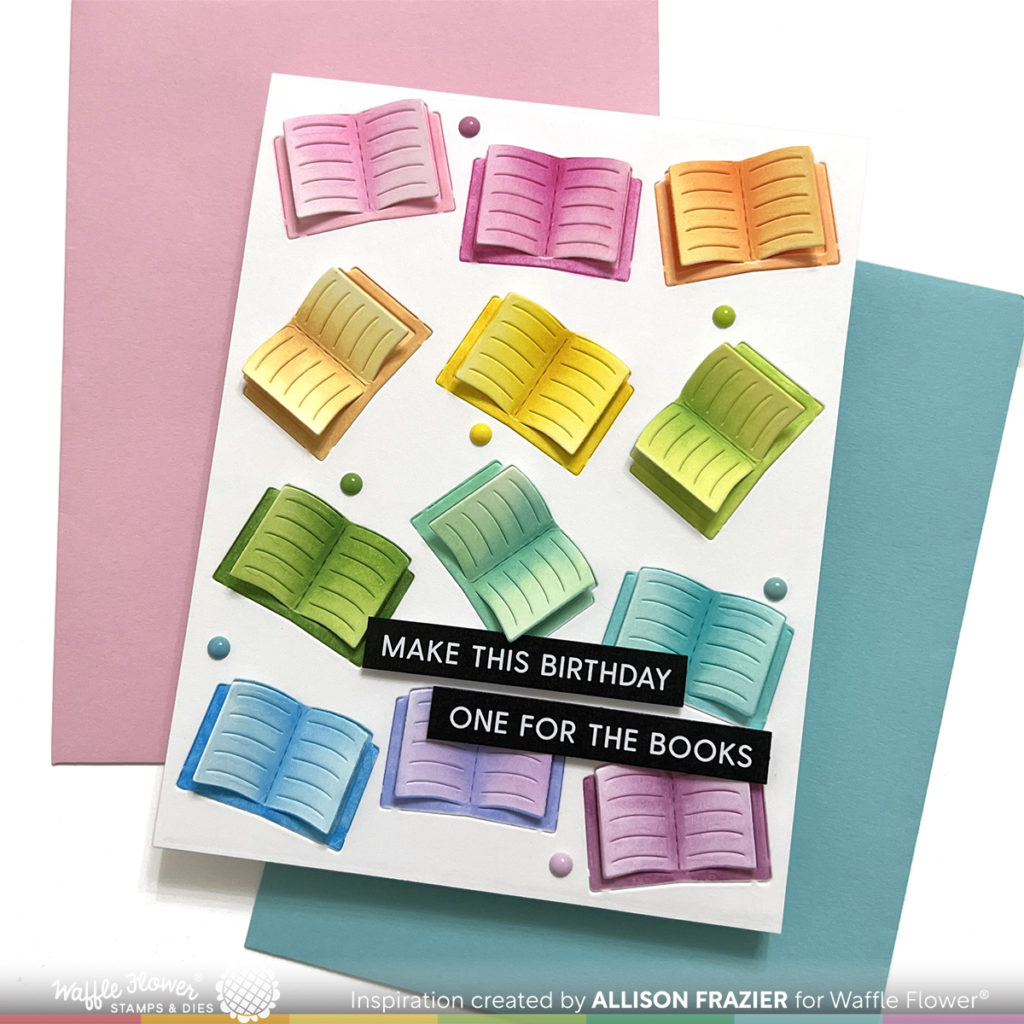 Note: all supplies are linked in the thumbnails at the end of this blog post.
My first two cards today feature the new Pop-up Books Panel Die and the Two Tones Books Stencil. The first card was done in rainbow colors. I also used sentiments from the Subsentiments Story Diecut set.
Moving on from books, my last card features a few of the MANY new cat-themed products from this release. I used the adorable new Paws Up Die set, as well as the new Pet Thoughts stamp set. Watch the end of the video to see how I used the Paws Up die as a stencil for the inside of my card. I plan on sending this to my son when he's at camp next summer!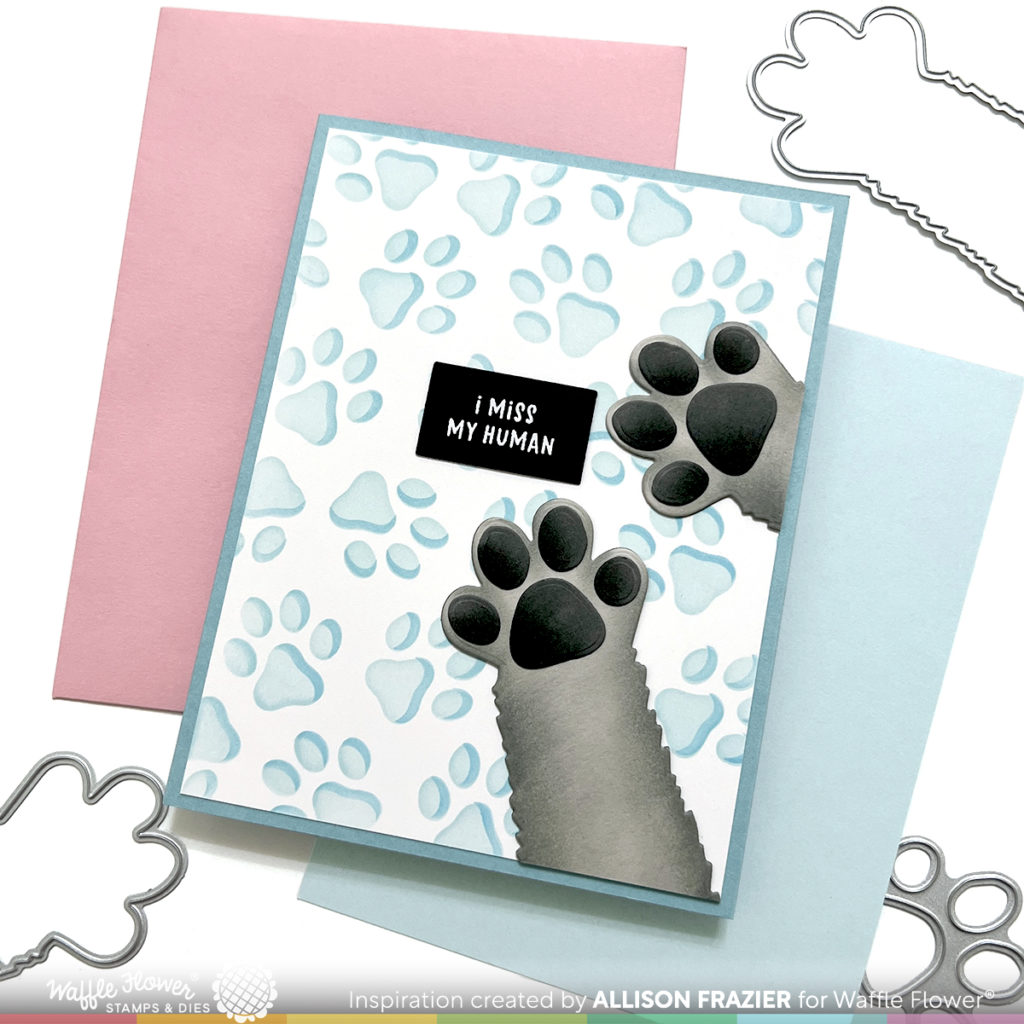 I had so much fun making these cards and playing with the new shader brushes. Leave me a comment and let me know: are you a cat person or a dog person? As always, I appreciate you visiting my blog today.
Wishing you all a crafty day,
Allison
SUPPLY LIST
Note: External links on my blog may contain affiliate links. This gives me the opportunity to earn a small commission when you click on the links and place an order. This comes at no additional cost to you. Thank you so much for your support! You can see more information on my Affiliate Disclosure page.