Hello, friends! I hope you're doing well and are having a great weekend. I am heading out of town for the next week – I am super excited to be heading up to my childhood camp in Wisconsin! It is my happy place. Before packing up, I was able to fit in some play time in my craft room. I played with some new Betterpress plates from Spellbinders. I paired them with foil, and I love the results! I have a new YouTube video showing how I made a card with two layers of foiled elements. You can view it below or go to YouTube.
Note: all supplies are linked to multiple sources in the thumbnails at the end of this blog post.
The first plate I played with is the Pumpkins & Ghosts Background BetterPress Plate. This is a really fun plate – I hot foiled it with opaque black foil. Since I didn't want to cover it up, I made a flat shaker.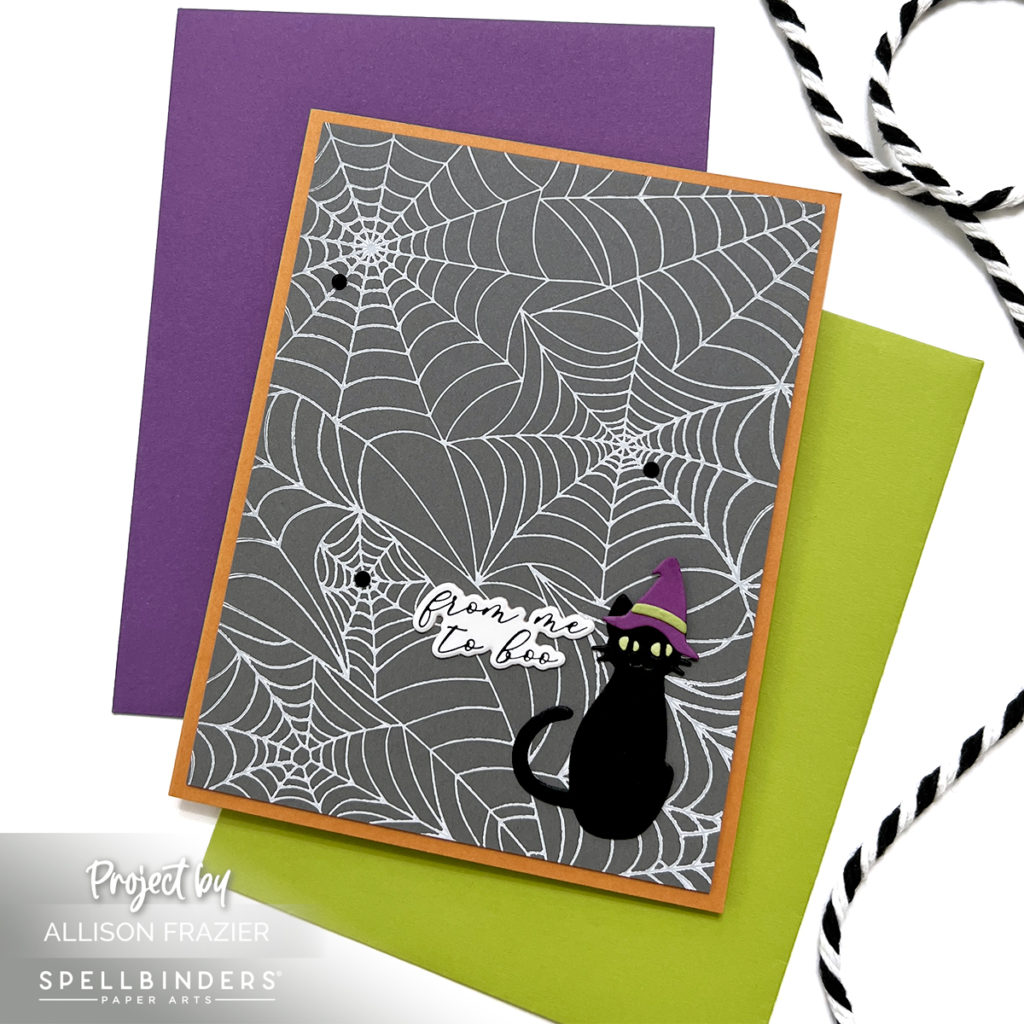 My next card uses the Spider Web Background BetterPress Plate. I foiled it with opaque white foil. The cute cat is from the Gnome Drive Halloween set. I hot foiled the sentiment with another BetterPress plate – this is from the Sentiments of Wonder BetterPress Plate & Die Set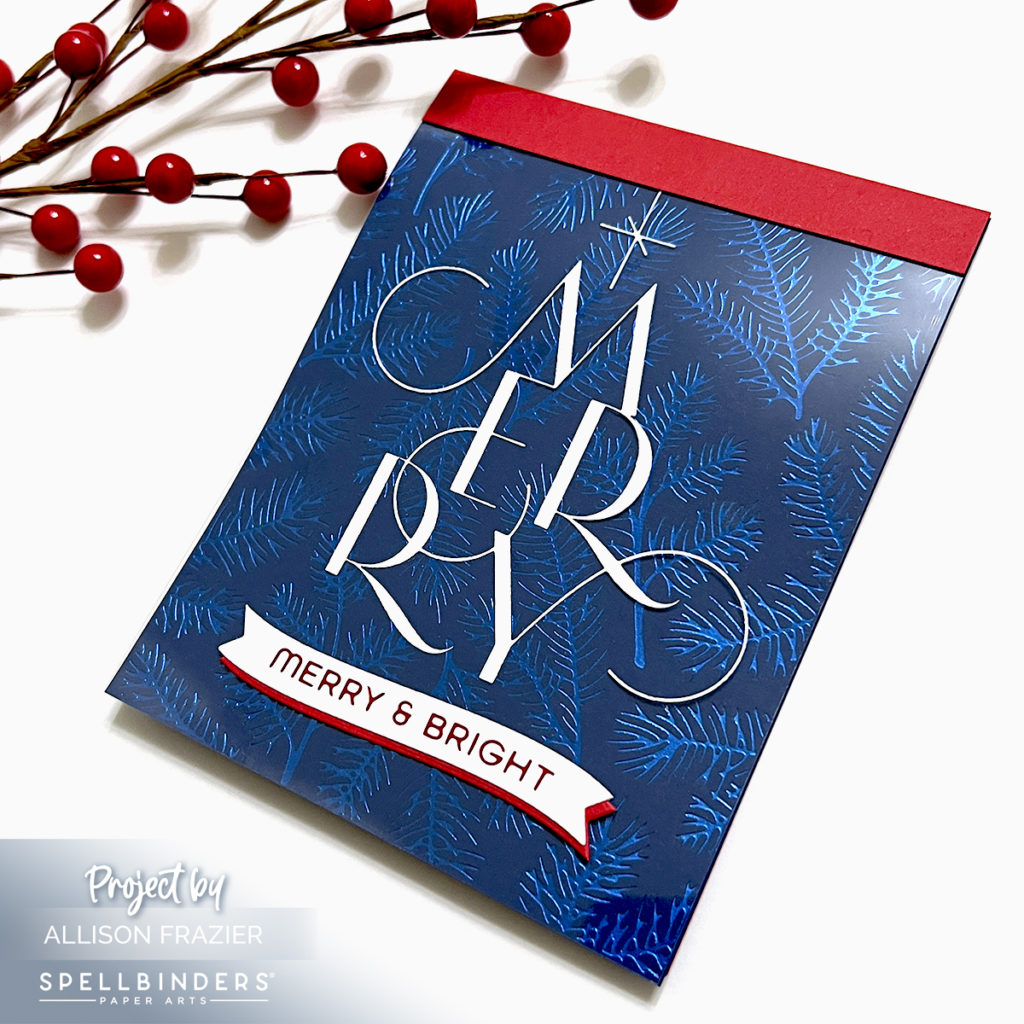 This last card is my favorite and features two layers of foiling. I first foiled the new Pine Sprays Hot Foil Plate onto blue card stock with cobalt blue foil. I then foiled the Chic Merry Christmas BetterPress Plate with white opaque foil. I also hot foiled a sentiment with red foil on the inside. This comes from the A Merry Little Christmas Sentiments Glimmer Hot Foil Plate. Check out the video to see how it came together!
I hope these cards put a smile on your face today. Thank you so much for visiting my blog! I appreciate you being here.
Wishing you all a crafty day,
Allison
SUPPLY LIST
Note: External links on my blog may contain affiliate links. This gives me the opportunity to earn a small commission when you click on the links and place an order. This comes at no additional cost to you. Thank you so much for your support! You can see more information on my Affiliate Disclosure page.