I like big dies, and I cannot lie! Hello, friends. I have a bunch of cards to share with you today that feature large word dies. The inspiration for these cards is the wrapping paper that you see. Yep – that is wrapping paper! When I realized that there wasn't enough left to wrap any presents, I wasn't about to throw it away. It actually feels like thin paper – it is not glossy like regular wrapping paper. So, once I mounted it onto some heavy white card stock, it's just like any other patterned paper. To make my sentiments pop against this colorful background, I used glossy black card stock on all of the cards. I will list all of the supplies below for each card, although they are minimal, as these cards came together rather quickly and easily.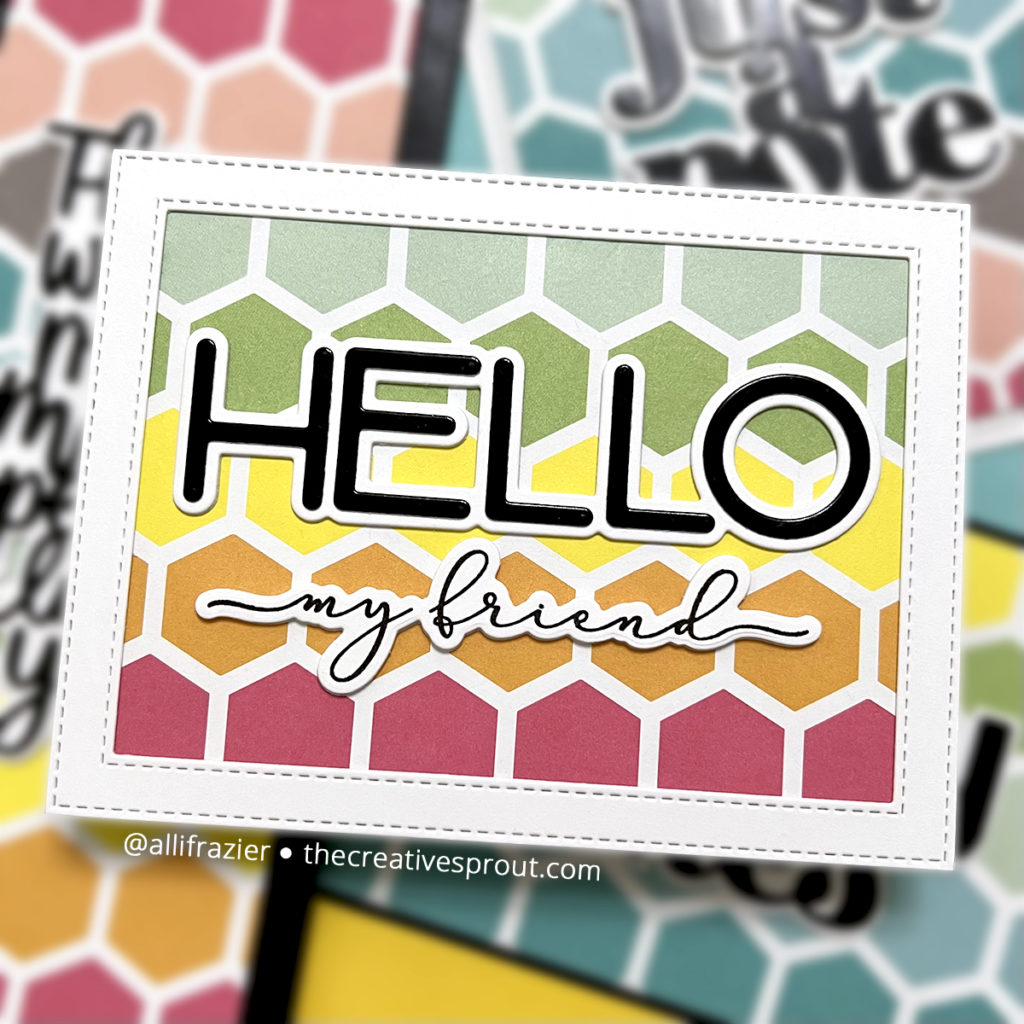 Card 1 Supplies
Birch Press Design – Jumbo Lingo Hello Dies
Waffle Flower – Sentiment Additions Combo
My Favorite Things – Stitched Rectangle Frames
Memory Box – Black Glossy Card Stock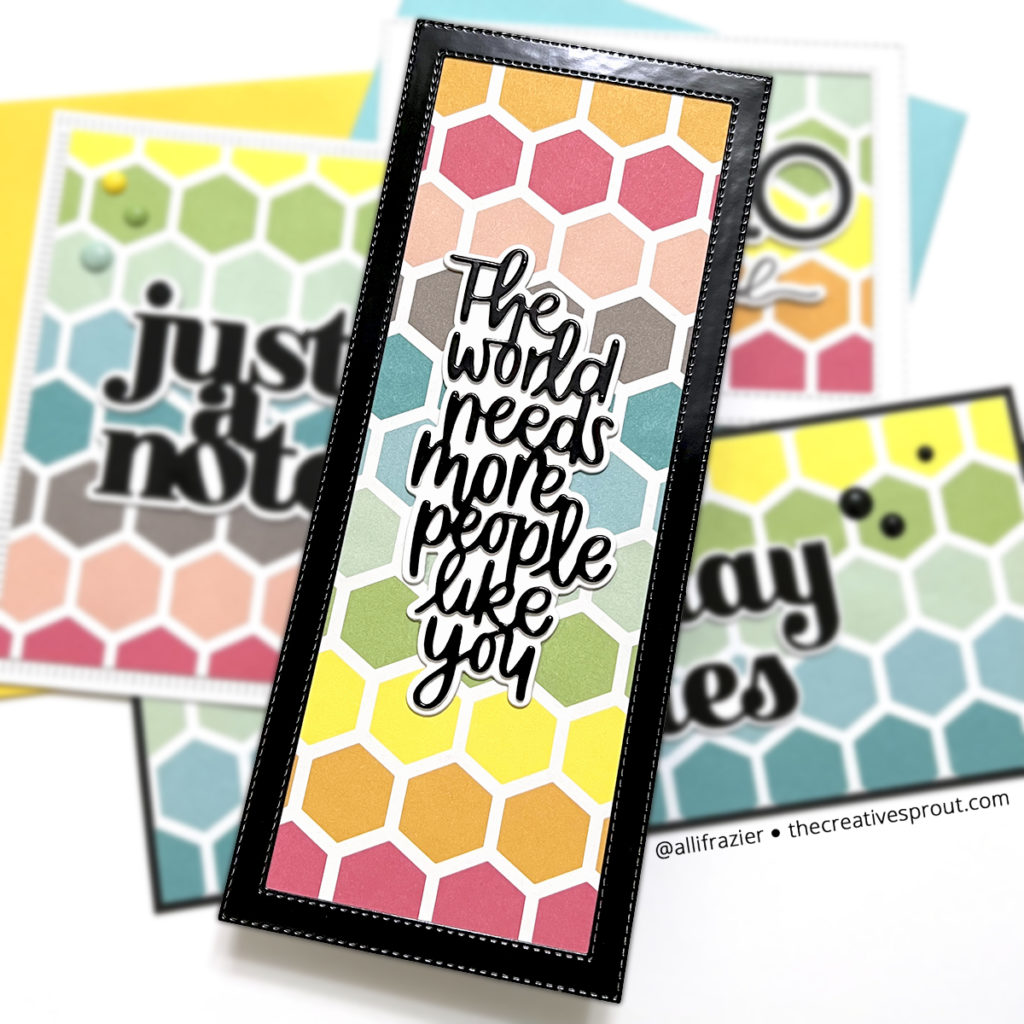 Card 2 Supplies
Simon Says Stamp – The World Needs Die Set
Crafty Meraki – Frame-Worthy Slimline Die Set
Memory Box – Black Glossy Card Stock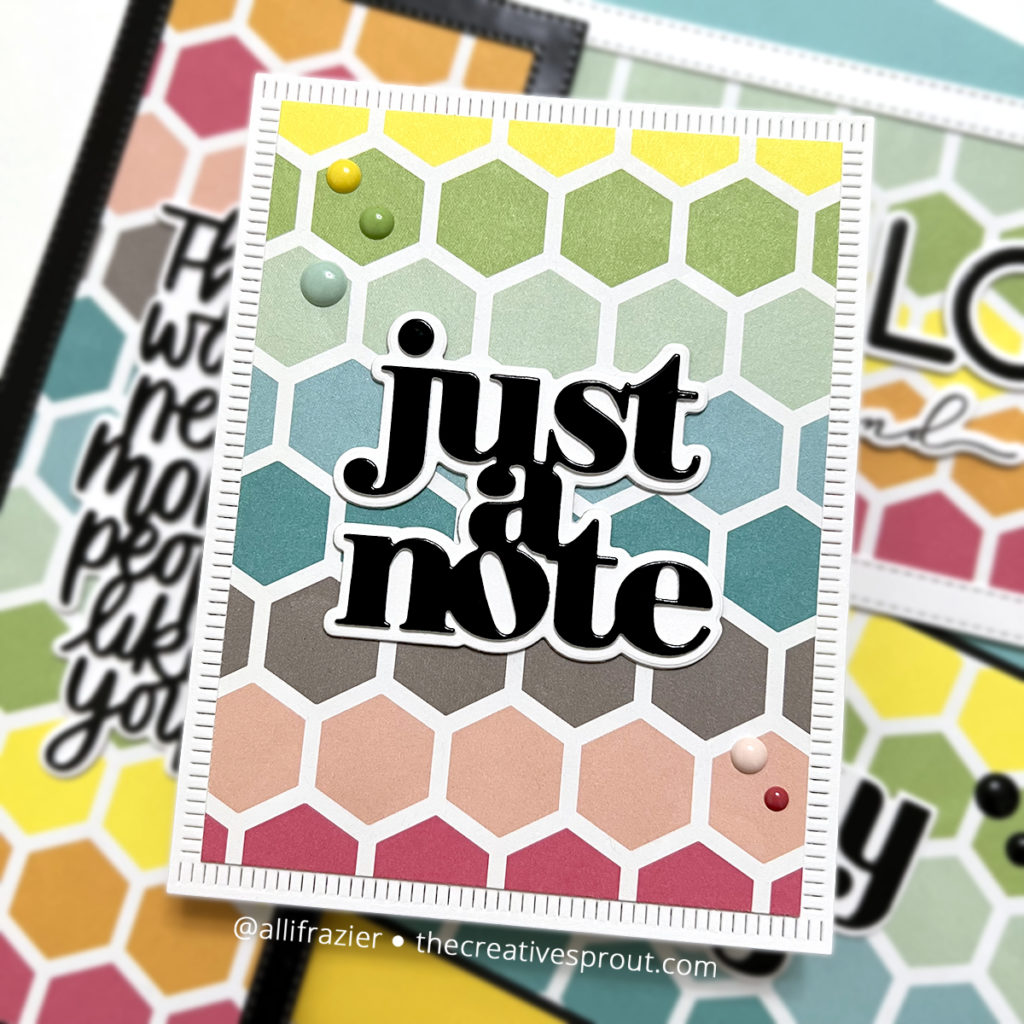 Card 3 Supplies
Concord & 9th – Just Saying Dies
Pinkfresh Studio – Blanket Stitched Rectangle dies
Memory Box – Black Glossy Card Stock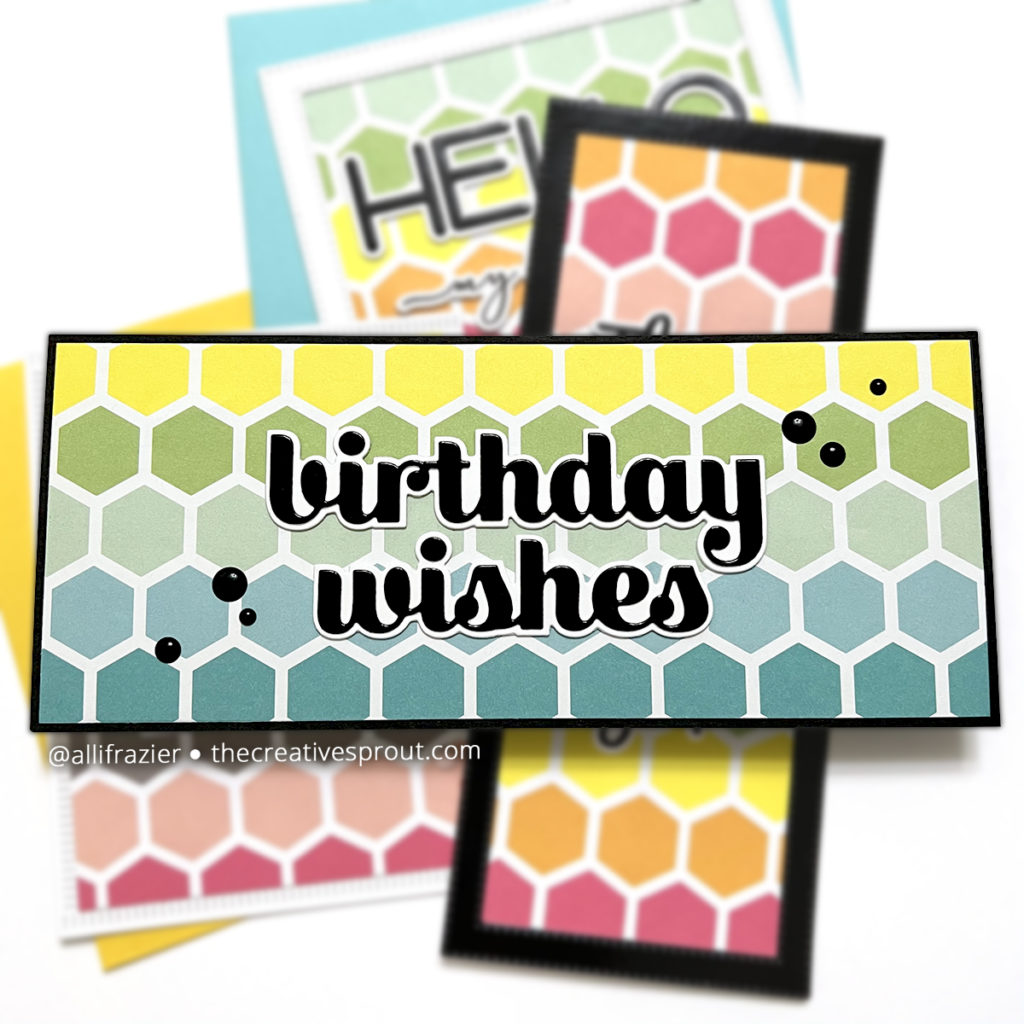 Card 4 Supplies
Birch Press Design – Birthday Wishes Sugar Script Dies
Memory Box – Black Glossy Card Stock
These cards were a lot of fun to put together, and it made me happy to get some use out of this pretty paper. I hope they put a smile on your face. Leave a comment and let me know which card is your favorite. Thanks so much for stopping by today.
Wishing you all a crafty day,
Allison
Note: External links on my blog may contain affiliate links. This gives me the opportunity to earn a small commission when you click on the links and place an order. This comes at no additional cost to you. Thank you so much for your support, as this helps me bring you more content.