Hello, Friends! It's been awhile since I've been active in my craft room, but I am slowly trying to get back into the swing of things. Today I am sharing two more cards that I made with the December 2021 Stamps and Dies Kit from Club La-La Land Crafts.
Club La-La Land is a monthly subscription featuring exclusive coordinating stamps and/or dies. Each month you'll receive a package with a kit based upon your choice: Stamps and Dies, Stamps only, or Dies only. You will also get step-by-step project tutorials from the Club La-La Land Crafts Design Team as part of your subscription.
Click here for more information on the Club Kit Subscription
For my first card, I created a background using a couple different techniques – ink smooshing and dry embossing. For Marci, I actually stamped her wings on vellum, although it's kind of hard to see the translucency in the picture.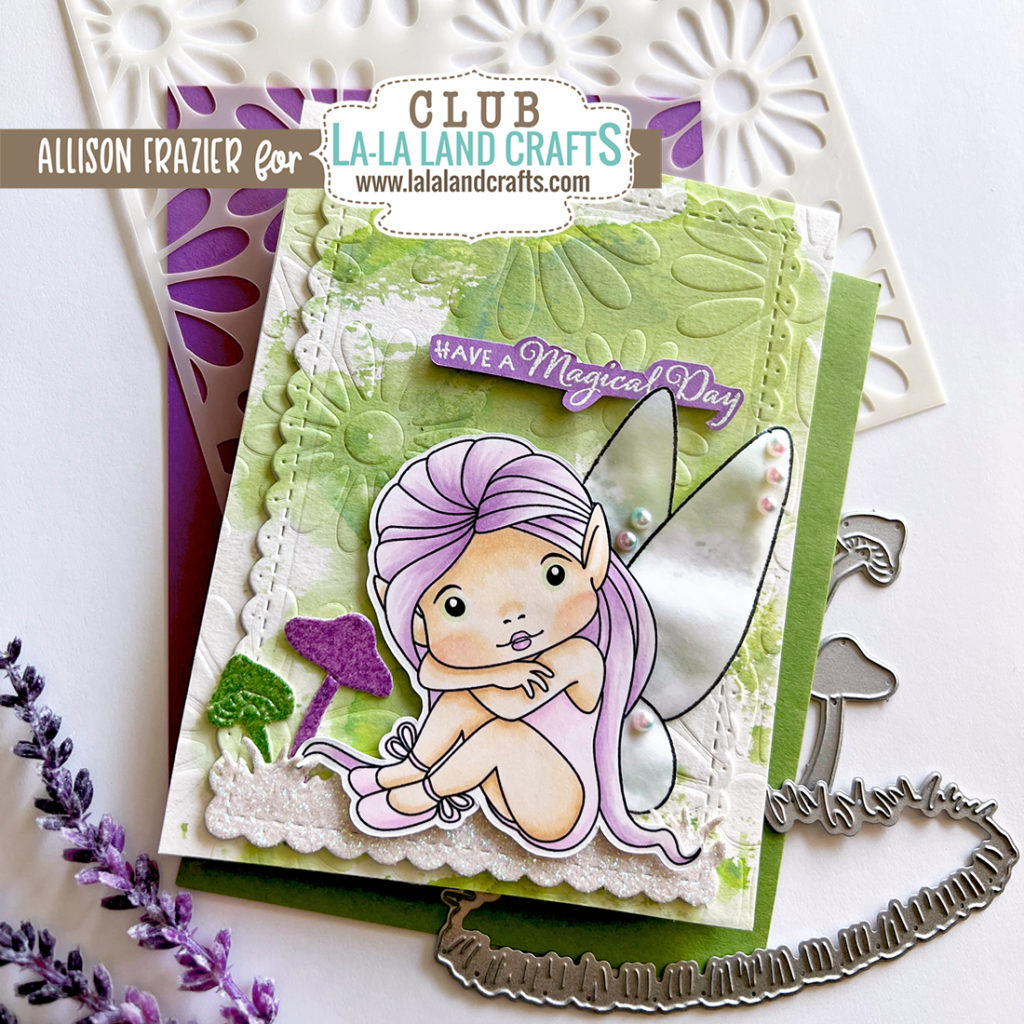 Additional products used:
Daisies on my Mind Layering Stencil Set
Copic Colors:
Skin: E50,51,53 R00,20
Lips: RV63,00
Eyes: YG11
Hair: V01,V12,RV52
Shoes/Clothing: RV52,00
My second card features one of the adorable pixies and the fairy house elements. Although the layout is somewhat similar to the card that I made a few weeks ago, it's still so different because of how I created the fairy house. This time, I used the Long Flags Die to make the tree, and I used a cloud die to form the canopy of the tree.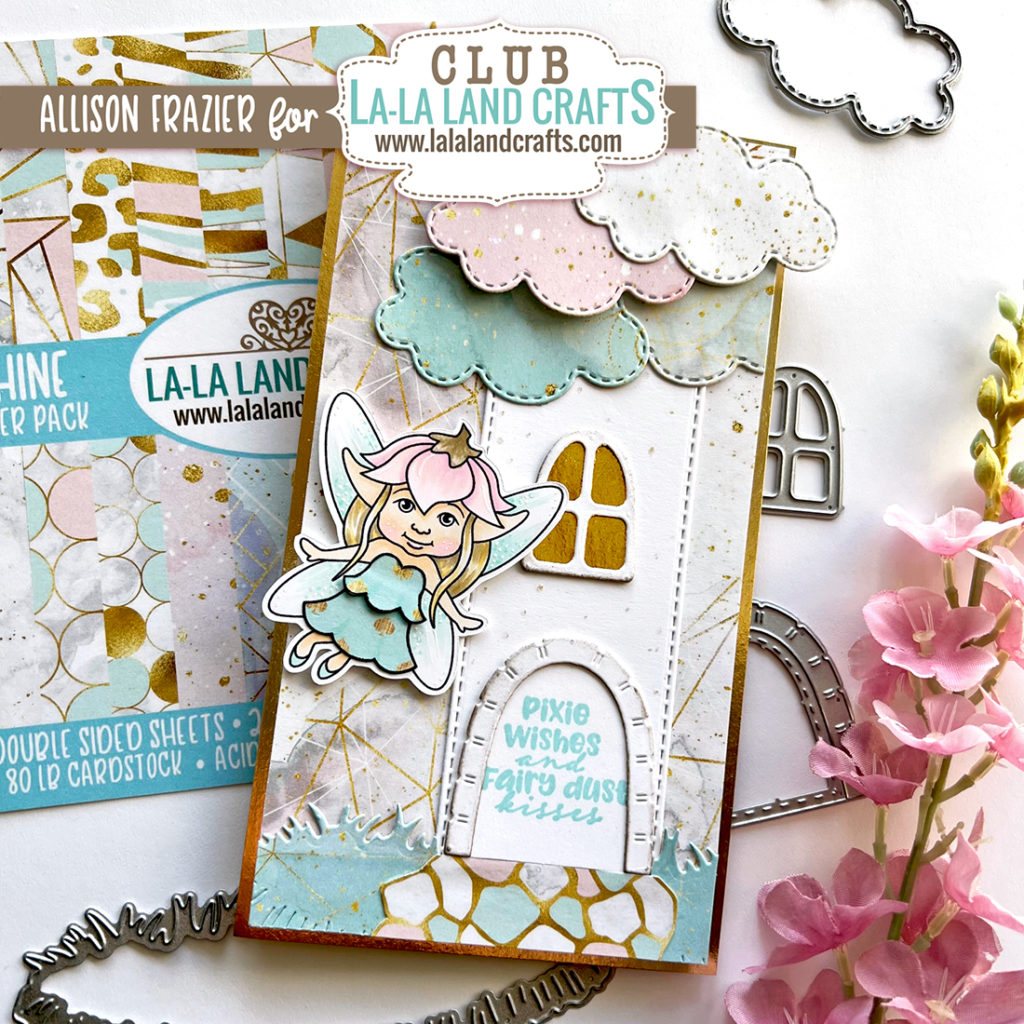 Additional products used:
Copic Colors:
Skin: E50,51 RV00
Flower: RV00,RV52 Y28
Hair: Y21,28
Shoes/Wings: BG10,11
Thanks so much for joining me today. Make sure to visit the Club La-La Land Crafts blog to see the amazing projects from the rest of the design team.
Wishing you all a crafty day!
Allison
Note: External links on my blog may contain affiliate links. This gives me the opportunity to earn a small commission when you click on the links and place an order. This comes at no additional cost to you. Thank you so much for your support, as this helps me bring you more content.