Happy Friday, Friends! Today I am sharing this unique shaker card using the Big Bold Numbers from The Stamp Market.
Fifty and Fabulous
My friend just had a big birthday. She loves flowers, but I wanted to do something different than the typical floral card. I recently got these big number dies from The Stamp Market, so this was the perfect opportunity to play with them. I also have had this Thinking of You floral stamp set from WPlus9 sitting on my desk for what seems like forever. Not sure what took me so long to use it – I love the whimsical and imperfect look of these flowers.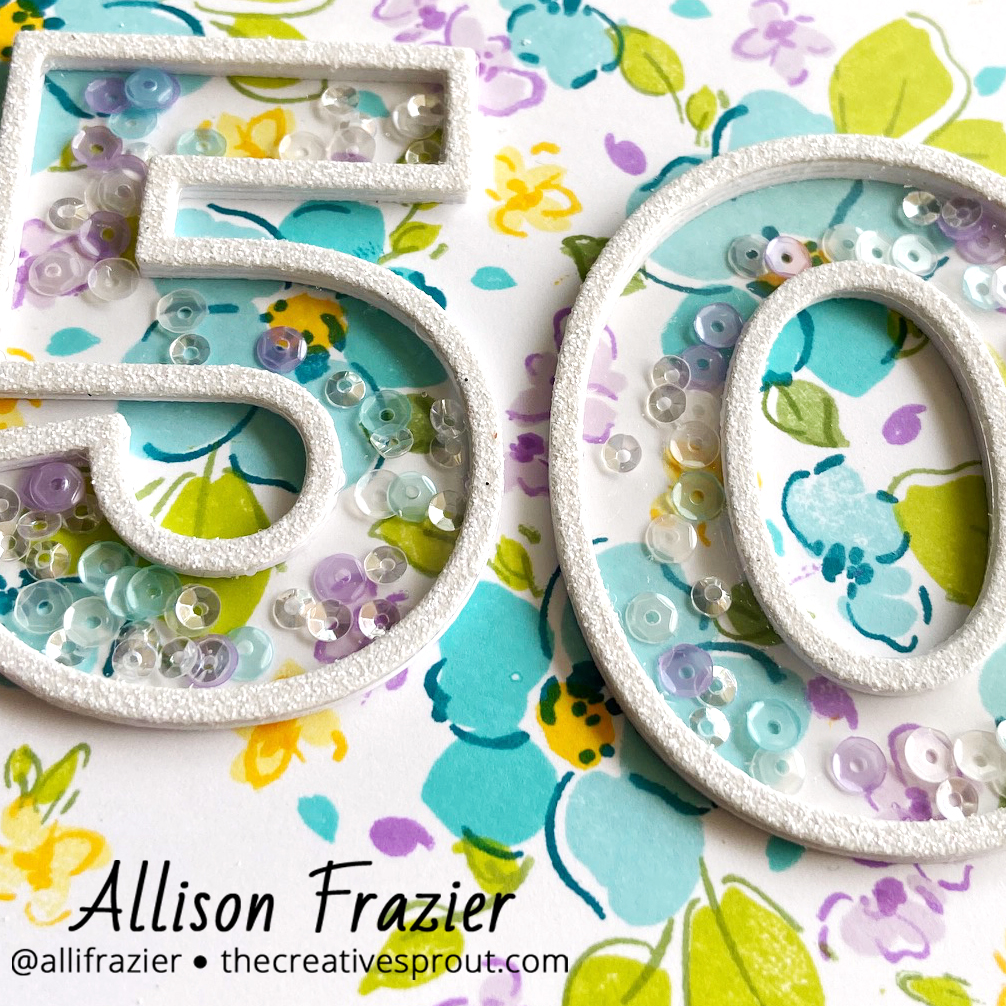 Making the Card
I started out by stamping the floral images onto some Neenah solar white 80# card stock. I used a combination of Gina K and Pinkfresh Studio inks. This stamp set is great in that it indicates which stamps go together. For most of the images, I used a light and a slightly darker shade for my layers. For the blue flowers, I used three shades. I love how the outlines of the images look in the different colors – it's a nice break from black. Once I was done stamping, I adhered my panel onto a teal blue A2 card base.
Next, I die cut the numbers from some white card stock, making four of each number. The die that I used creates the outline and the inner, solid part of the number. I glued the four outlines of each number together and then adhered those outlines to the card front, right over the flowers.
I took the solid number dies and cut them out from some acetate. I cut another outline (using the first die) from some white glitter card stock. I adhered the glitter outlines on top of the acetate numbers. I then sprinkled some small sequins into the "wells" created from the dimensional outlines on the card front. I put a thin bead of glue along the top of those outlines and adhered the acetate layer on top.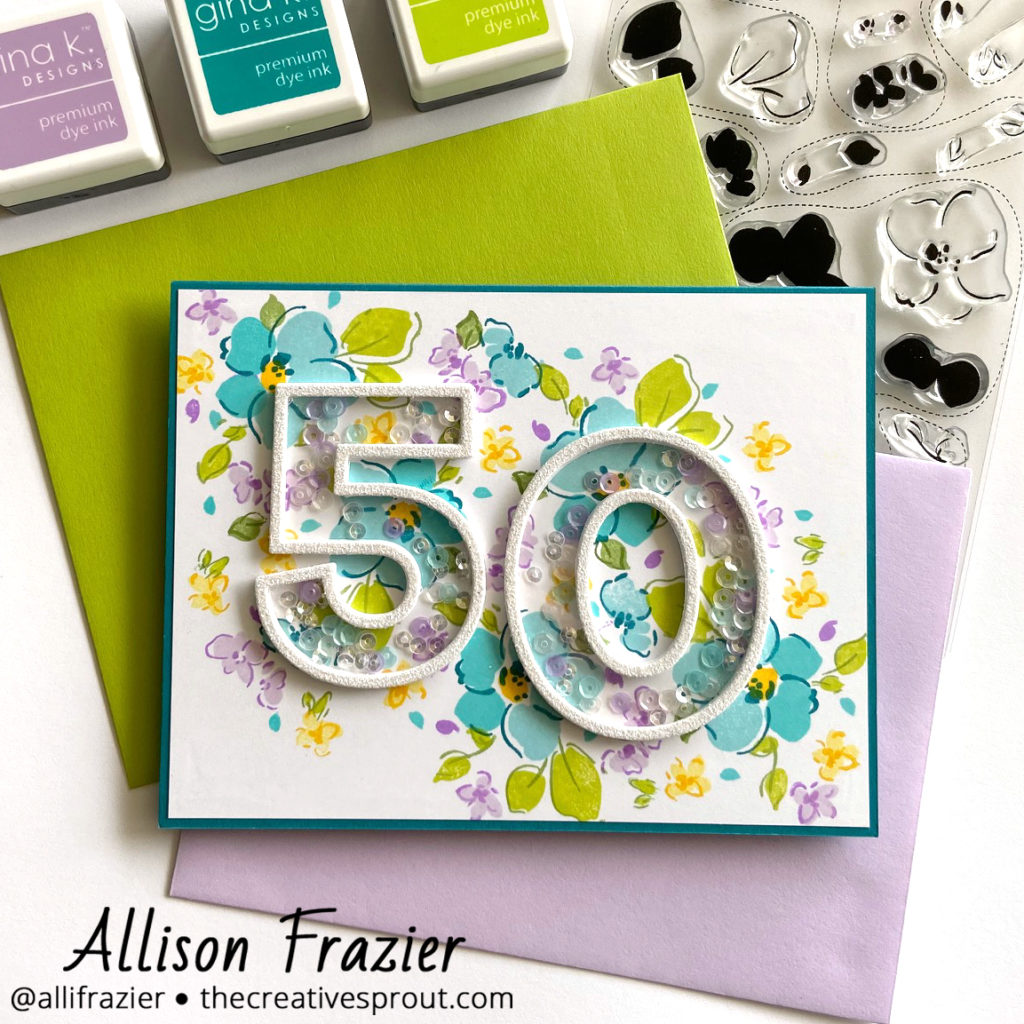 I didn't put a sentiment on the front of the card, since the numbers say it all! I love how this shaker turned out – I think it's really cool how the floral pattern peeks through. Leave a comment and let me know what fun, unique shaker cards you have made.
Wishing you all a crafty day!
Allison
Note: External links on my blog may contain affiliate links. This gives me the opportunity to earn a small commission when you click on the links and place an order. This comes at no additional cost to you. Thank you so much for your support, as this helps me bring you more content.