Hello, Friends, and Happy Friday. I couldn't be more excited today, since I am guest designing for one of my favorite companies, Waffle Flower! The super talented Galina Filippenko asked me to join her in hosting this week's challenge, so here I am!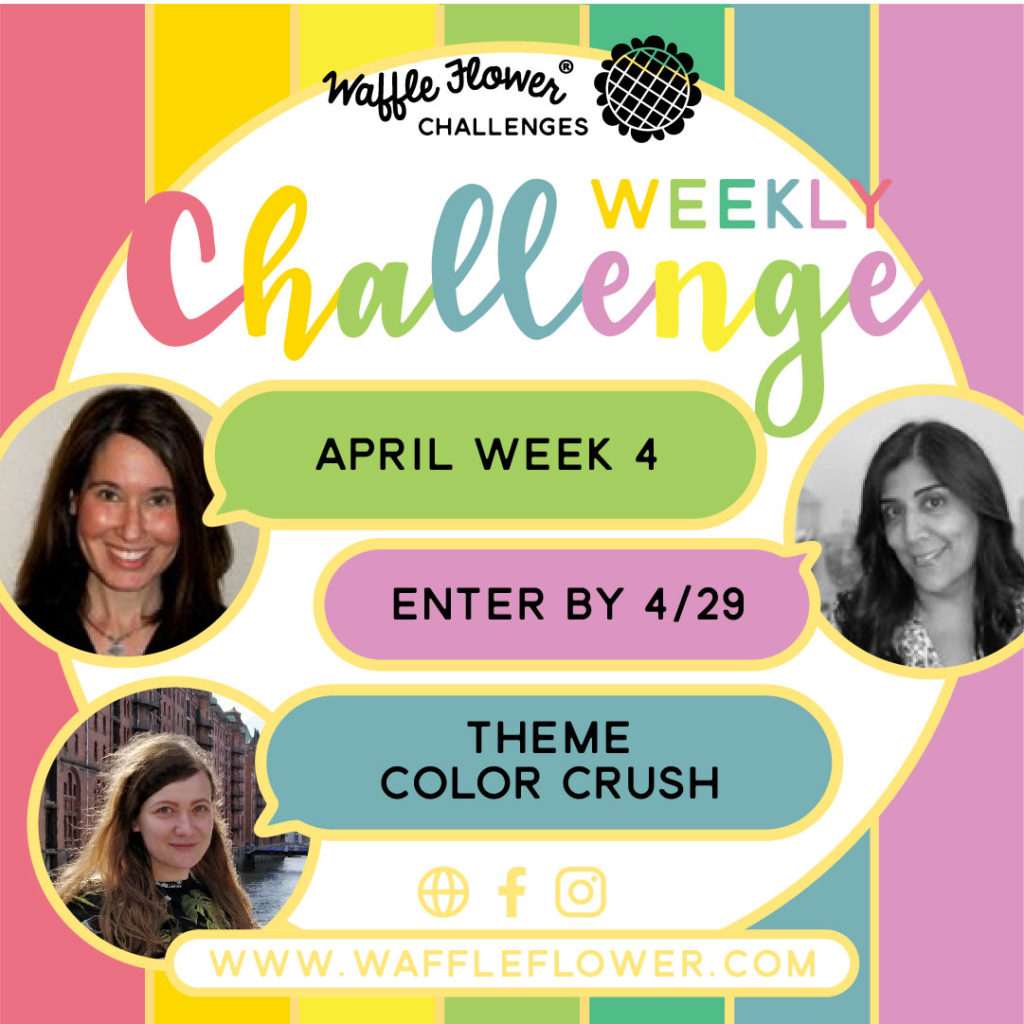 The theme for this week's challenge is "Color Crush" – create a project using your favorite color. For me, that was a no-brainer – it had to be turquoise. There is turquoise all throughout my wardrobe, my house, and, of course, my craft room! I have so many shades of turquoise card stock in my stash, and I really wanted to use them all. So, I pulled out one of my favorite cover dies – the Stars Panel Die.
Making the Card
I used the panel die to cut seven pieces of card stock – two white and five shades of turquoise. For my last sheet of white, I left the stars in the die. I put glue on the back of every star, and then I laid a white piece of card stock on top, which transferred the stars to the paper in their original position. I had already cut this piece of white paper down using the A2 Layers die set. I glued a second layer of white stars on top in order to add dimension, and then I glued the turquoise stars in between. I love how this gives a totally different look to this die.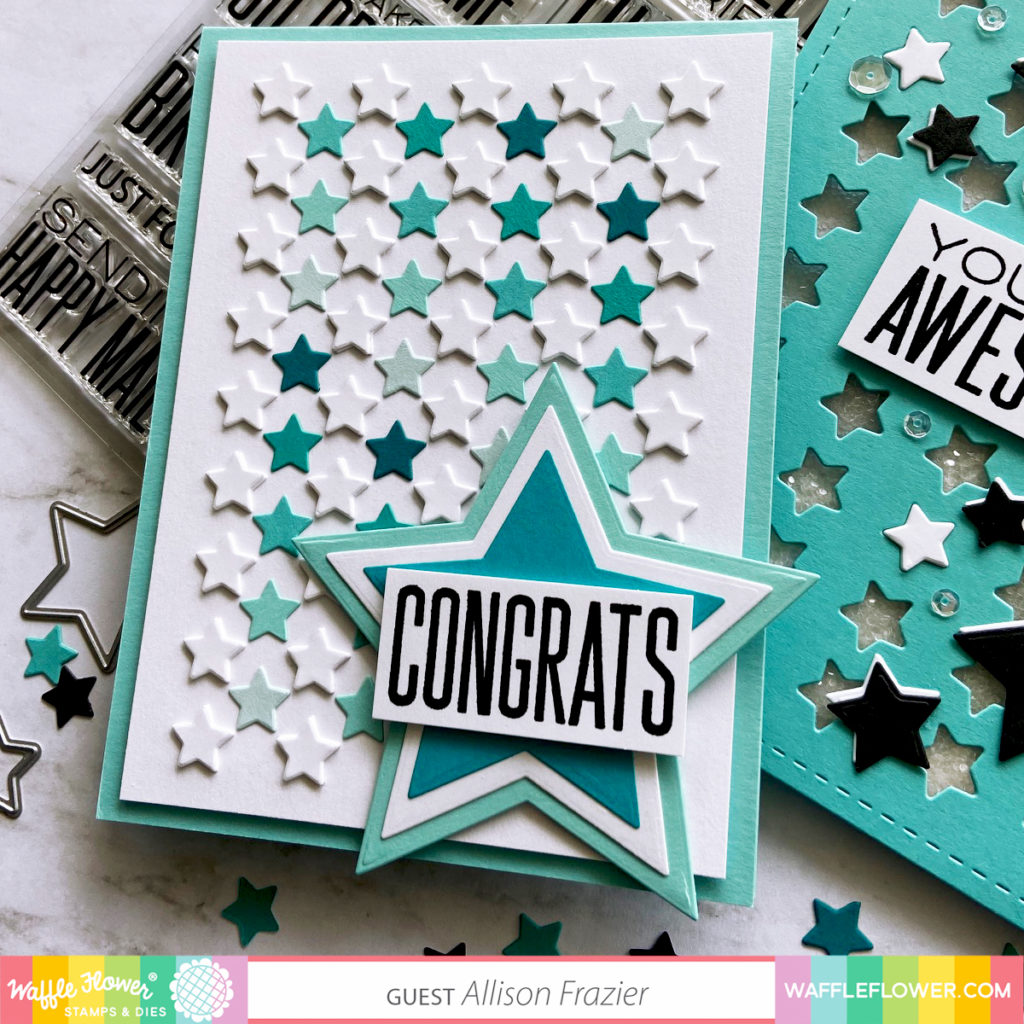 I adhered the panel to a turquoise A2 card base. To finish the card, I cut a few larger stars using the Nesting Stars die set and added a sentiment from the Big Dots Sentiments set. I love the bold look of the sentiments in this set, and there's something for every occasion.
Bonus Shaker Card
The great thing about designing with this Stars Panel die is that you have stars and panels leftover for more projects. So, I couldn't just leave it at one card! I took one of the turquoise panels and turned it into a shaker card. It's hard to see, but there is a LOT of chunky glitter pieces shaking around in there. I finished this card with more Nesting Stars and another Big Dots Sentiment. I think this card would work well for a masculine card, which I'm always looking to add to my stash. Best part? I still have more panels and stars to play with later.
Now It's Your Turn!
Join Galina, Mona and I by using your favorite color to design a project. Enter the challenge by 4/29 for your chance to win a $25 gift card to Waffle Flower.
Click HERE for details on how to enter, and be sure to enter by April 29th, 11:59 pm, Arizona time.
Thank you so much for joining me today. I hope my cards have inspired you to create something with your favorite color. We look forward to seeing your creations!
Wishing you all a crafty day!
Allison
Note: External links on my blog may contain affiliate links. This gives me the opportunity to earn a small commission when you click on the links and place an order. This comes at no additional cost to you. Thank you so much for your support, as this helps me bring you more content, and it also lets the companies know where your inspiration came from.